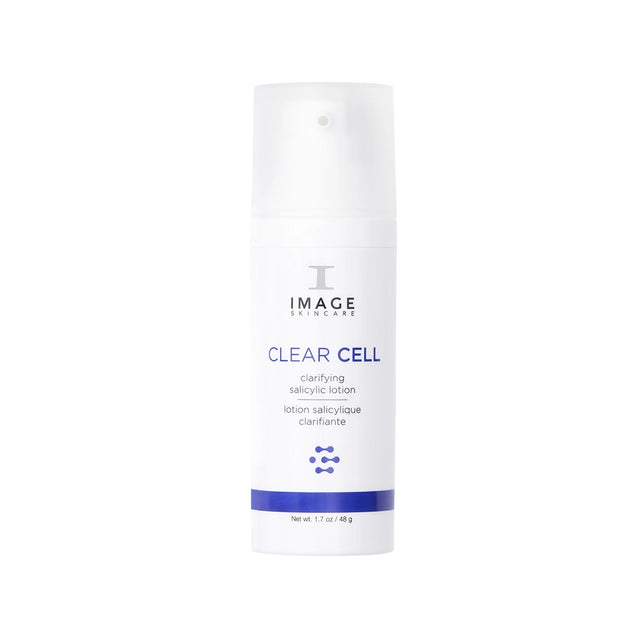 by IMAGE Skincare
CLEAR CELL Clarifying Lotion with Salicilyc Acid 50ml
An oil-free daily fluid to control the overproduction of oil and bacteria. An antioxidant blend improves hydration and health of acne-prone skin. Natural skin lighteners help diminish the redness of acne spots.
A Pimples SOS formulated by doctors
Ideal for oily, oily or acne-prone skin.
• Heals and soothes the skin with chamomile, tea tree and Arnica montana.
• Reduces visible redness of current and past acne blemishes.
The best treatment for overproduction of oil and bacteria
• Apply to cleansed skin every morning and evening.
• Can be used as a daily spot treatment to reduce blemishes. If excessive dryness, flaking or irritation occurs, reduce use.
• For daytime use, follow with an application of sunscreen.
• Use our Daily Matte Moisturizer SPF 32 to absorb excess oil associated with extremely oily skin.