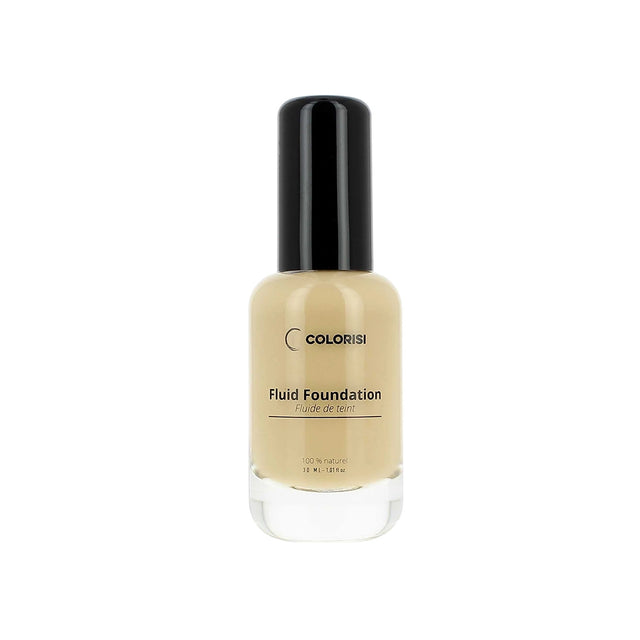 by Colorisi
Colorisi Foundation Fluid 02 - Sand
COLORISI foundation fluid is easy to apply and has natural coverage.
It camouflages imperfections and instantly enhances the skin.
The complexion is unified, satiny and luminous for hold throughout the day.
The 02 - Sable COLORISI foundation fluid is suitable for light to medium skin tones with a naturally golden undertone.
USING ADVICE :
The COLORISI foundation fluid is applied with a foundation brush or with fingertips in small touches.
You have to start at the center of the face and then stretch the material outwards. Do not forget the neck to avoid demarcations.
You can finish with COLORISI natural compact powder for more coverage and to mattify the complexion.
ASSETS :
COFFEE
Plant origin. Coffee owes its main properties to its concentration of chlorogenic acid. This is a family of esters recognized as antioxidants. Coffee supports the formation of collagen, elastin and GAGs in the extracellular matrix, it also improves the physiological balance of the skin.
BORAGE OIL
Plant origin. This oil is a real care for the skin thanks to its high concentration of linoleic and gamma-linolenic acid which are omega-6. It plays an important role in the hydration, suppleness and elasticity of the skin, mainly for dry, irritated and mature skin. Borage oil is also a very good anti-aging agent, it has a strong regenerating power, and also has calming and soothing properties.