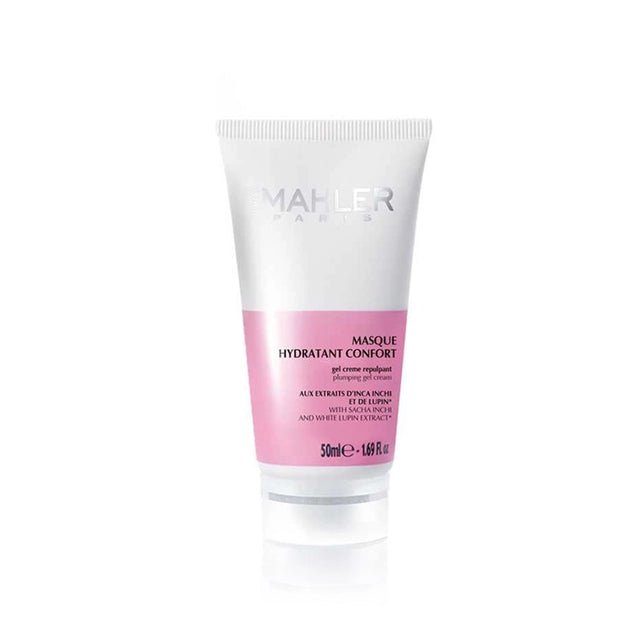 Moisturizing, plumping and softening cream mask that does not rinse off: easy and quick to use, the skin is smoothed, supple and comfortable.
Moisturizing cream mask without rinsing, simple and easy to use
• Very soft gel-cream texture and ultra fresh on application.

• This mask is concentrated in selected active ingredients which act in synergy to

oIntense, immediate and lasting hydration

o Supple and comfortable skin

o An even and radiant complexion
A hydration boost for plumped skin
• Contains hyaluronic acid and a derivative of urea which provide immediate and long-lasting hydration.

• Its nutri-comfort complex activates the synthesis of epidermal lipids to limit water loss and maintain skin hydration. It also stimulates the synthesis of dermal proteins (collagen and elastin).

• Vitamin PP and F allow the skin to better protect itself from external aggressions by preventing dehydration and improving skin texture.
The recommendations
• Recommended as often as needed on face and neck (avoid eye area)

• Apply a thick layer to perfectly cleansed, dry skin. Leave on for 5-10 minutes. Then massage the excess in light strokes and remove the excess with a cotton pad soaked in the appropriate tonic.

• For a revitalizing action, apply it in a thin layer and let it dry completely before rinsing it off with water.