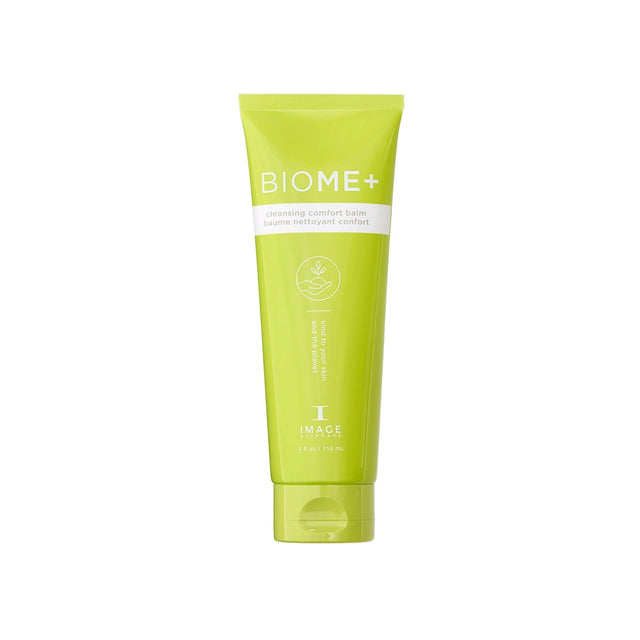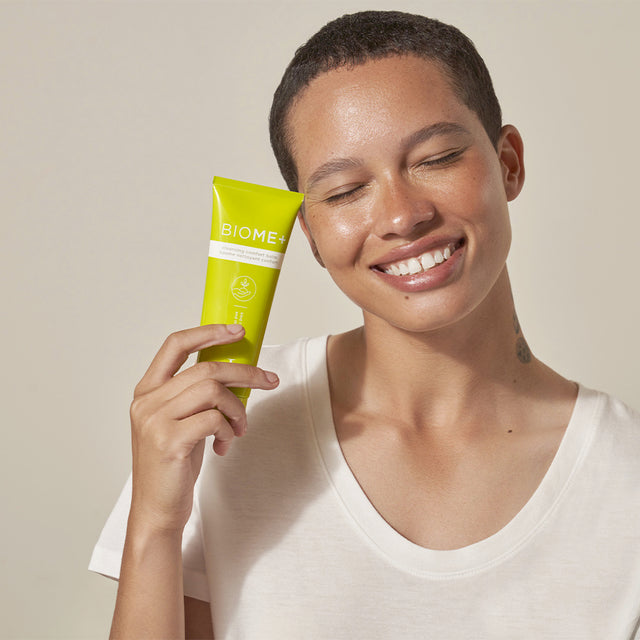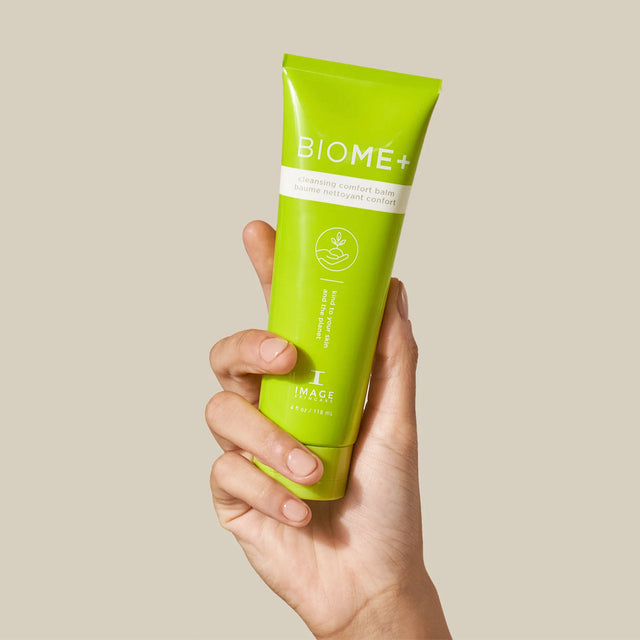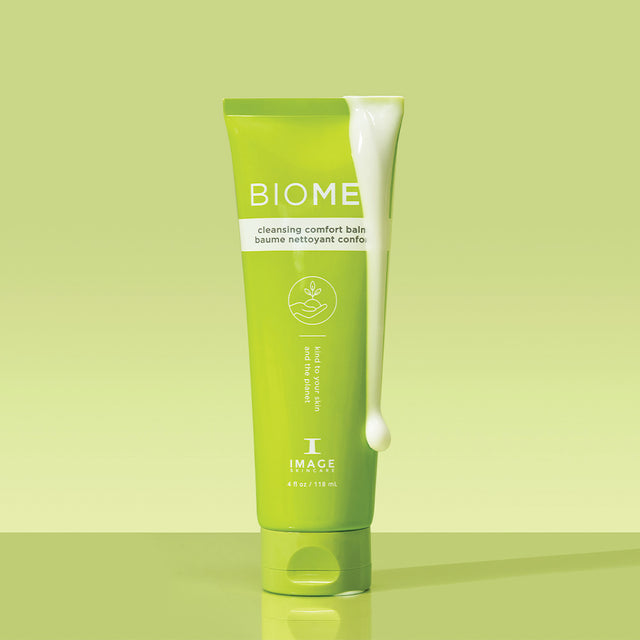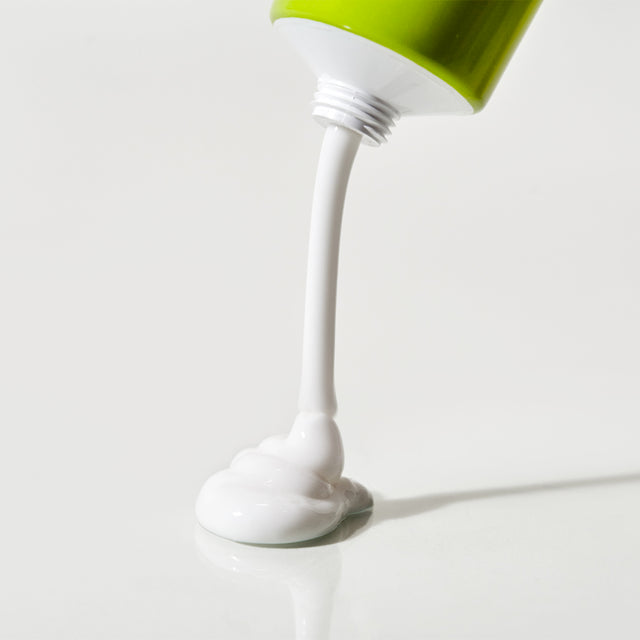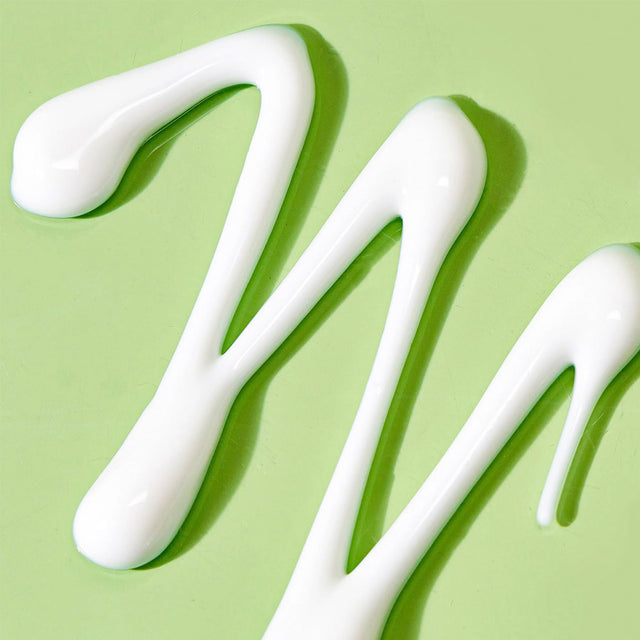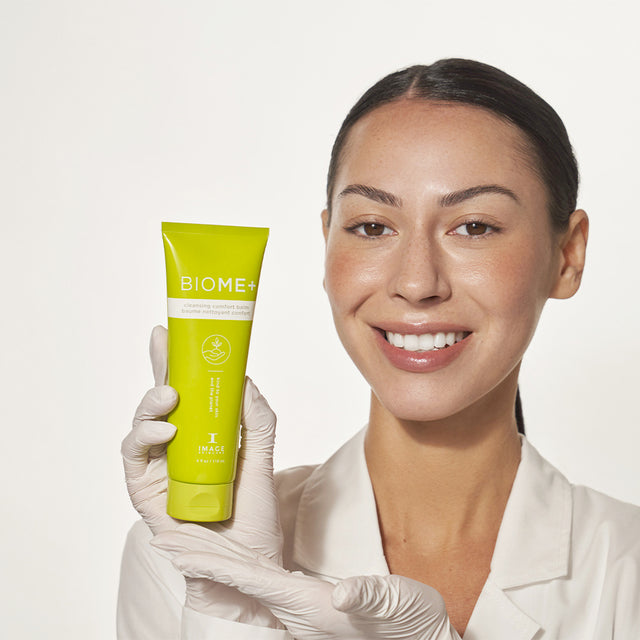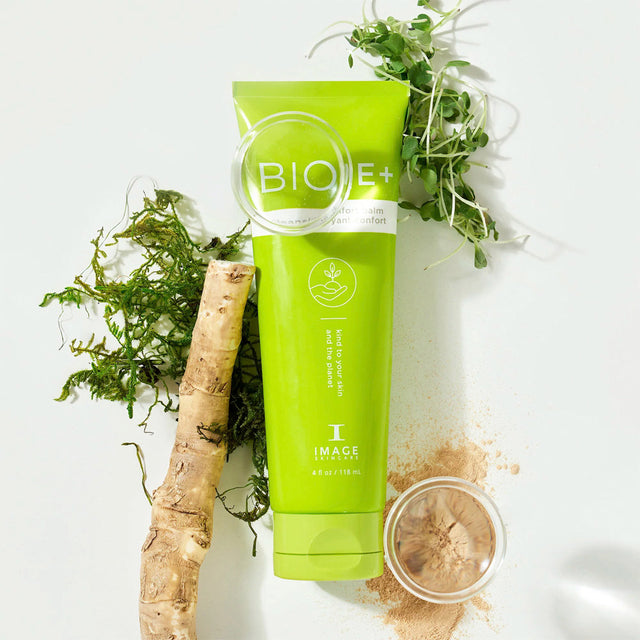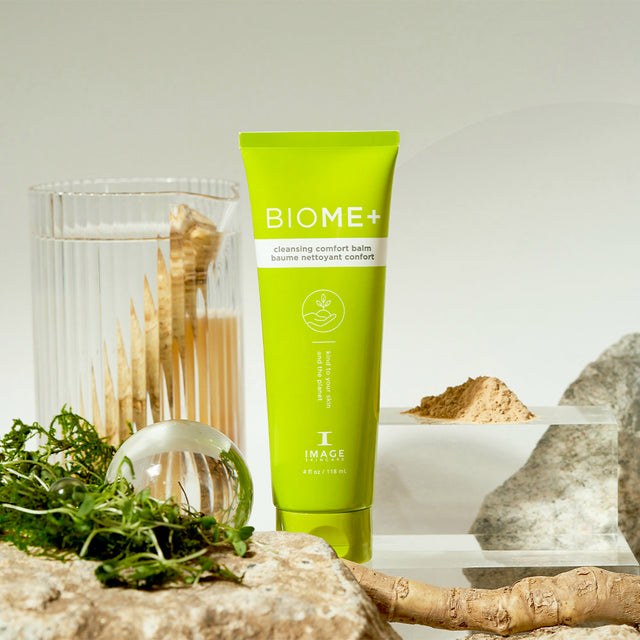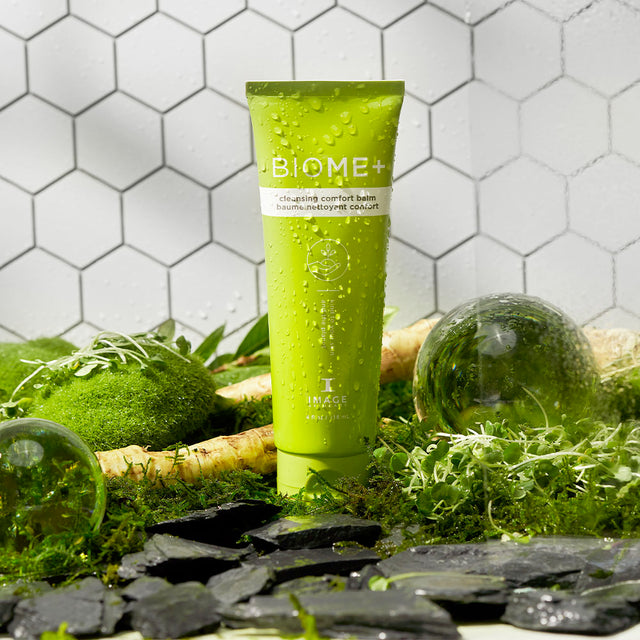 A skin-nourishing cleansing balm featuring certified microbiome-friendly squalane that dissolves makeup, dirt and impurities, leaving skin soft and hydrated.

Peta certified, cruelty-free, certified natural and vegan.
A Vegan cleansing balm, gentle and moisturizing for the skin
• Deeply hydrates dry skin.
• Helps support a healthy skin moisture barrier.
• Helps reduce moisture loss and leaves skin glowing with health.
Specially chosen ingredients, certified natural and vegan
• Contains squalane, a plant-derived emollient with antioxidant benefits to help prevent moisture loss and restore suppleness.
• Micro-sunflower extract is an antioxidant rich in vitamin E and linoleic acid that helps provide
a brightening effect and smooth the appearance of fine lines and wrinkles.
Manual
Apply to dry skin and massage for 1 minute. Wipe or rinse with water.
The Pro Tip
• Use as a pre-cleanser to any IMAGE cleanser to gently remove makeup and
excess sebum.
• Remove with I BEAUTY Refreshing Facial Wipes for an instant double cleanse.
• Add a few strokes of ILUMA Intense Brightening Exfoliating Powder for gentle daily exfoliation.
Biome + Vegan, natural and Peta certified
We are proud to mention that Biome+ is Peta certified, cruelty free, certified natural and vegan. Biome+ wears the 1% for the planet badge. Biome+ is committed to donating to local and global environmental organizations through non-monetary and monetary activities