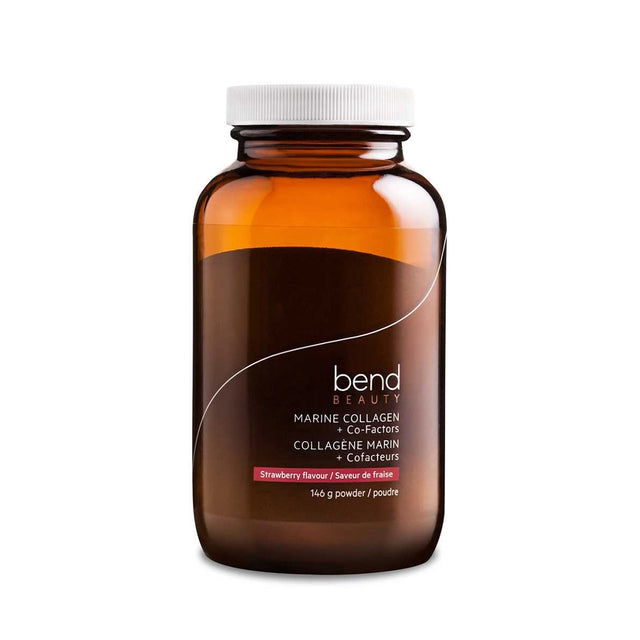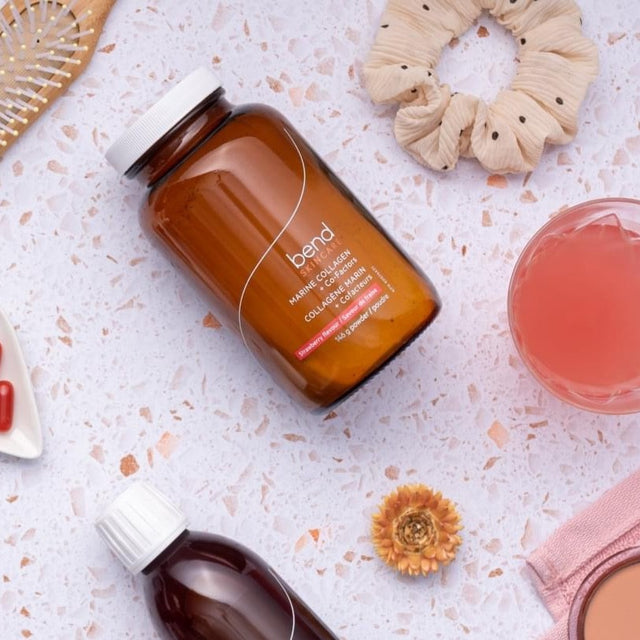 by Bend Beauty
Bend Beauty Marine Collagen + Co-Factors Strawberry Flavor 146g
The synergy of fish collagen, silicon and vitamin C peptides helps protect against skin aging while supporting healthy hair and nails.
Optimize your skin's health from the inside out
Collagen production begins to decline in your twenties . At age 80, it is reduced by 70%. However, the age-related decline in collagen production is not the only problem. Collagen fibers are constantly attacked by free radicals, which damage and weaken their matrix.
The decline in the production of collagen and the accumulation of its damage leads to significant changes in the skin: fine lines, furrows, wrinkles and a rough texture.
Helps maintain high levels of healthy collagen
Build: helps in the formation of collagen

Support: helps maintain healthy skin, hair and nails

Protect: source of an antioxidant that helps protect against free radicals

Repair: helps wound healing
The pro tip
1) Measure 2.5 c. in a clean, dry glass/cup

2) Pour 250ml of your beverage of choice into the glass. Room temperature or hot drinks work best.


3) Stir to dissolve


Also available unflavored and coconut .
Medicinal ingredients of natural origin
hydrolyzed collagen from fish (cod, haddock, pollock from sustainable peaches),

vitamin C (from acerola fruit) and

silicon (from bamboo)


Non-medicinal ingredients, such as flavor, are derived from natural organic sources.