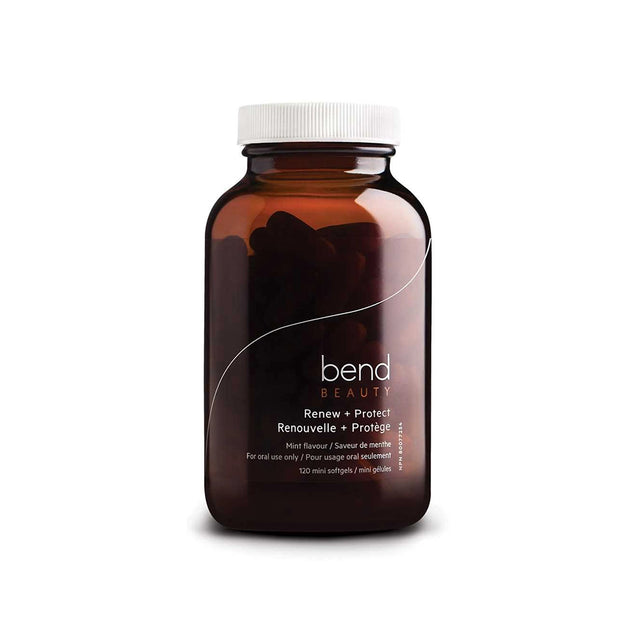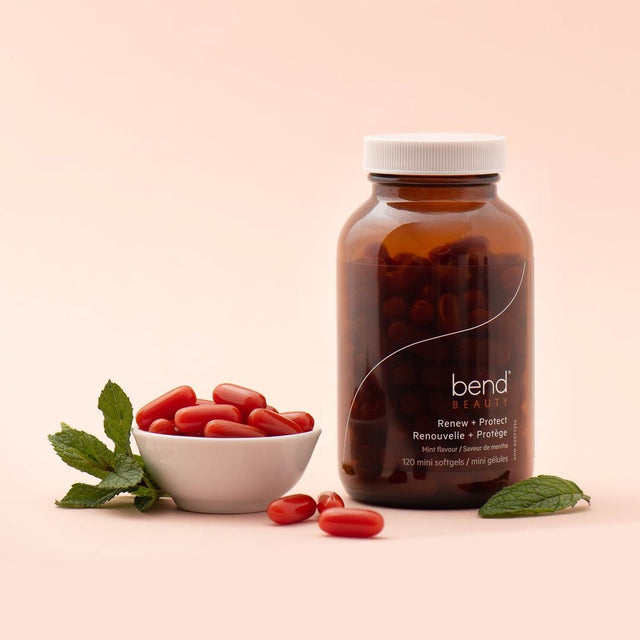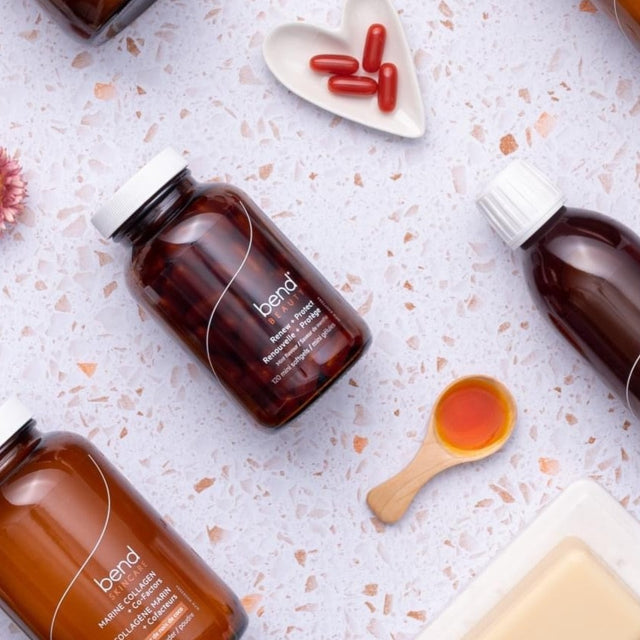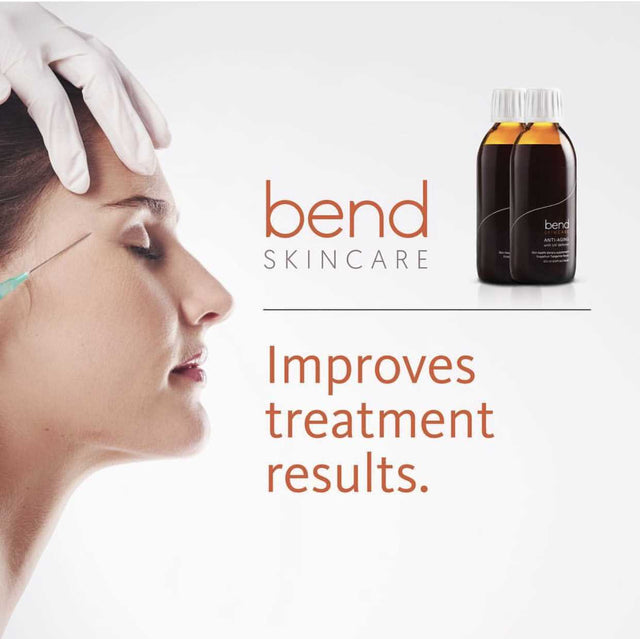 by Bend Beauty
Bend Beauty Renew + Protect 120 Capsules
Defy time with this anti-aging product
Only 4 capsules or 1 tbsp. teaspoon daily to access numerous benefits, including increased resistance to UV-induced sunburn as well as improved skin hydration, elasticity and firmness. It also helps reduce roughness and redness and provides antioxidants to help with overall skin health. Renew + Protect is the perfect base product to enhance your skincare regimen.
Clinically Proven Benefits
CLAIMS AUTHORIZED BY HEALTH CANADA
Defend: Helps reduce skin's susceptibility to UV burns
Hydrate: Improves skin hydration
Firming: Improves the elasticity and firmness of the skin
Smooth: Improves roughness and redness (due to inflammation)
Protect: Provides antioxidants for healthy skin
The pro tip
Take 4 capsules per day. Keep them in the freezer and take them frozen for better absorption and to avoid intercourse.
Also available in grapefruit and tangerine flavored liquid
Active ingredients PURITY, QUALITY AND ETHICS
Omega-3 fatty acids EPA (1050 mg) and DHA (350 mg)

• Anchovies, sardines, mackerel and herring
• High EPA formula for real skin results
• Meets high standards of quality and purity
• Sustainable fisheries
GLA Omega-6 Fatty Acids (120mg) — From Cold-Pressed Borage Seeds
Lutein (5 mg) — Antioxidant from marigold flowers
Zeaxanthin (2.5 mg) — Paprika Pepper Antioxidant
Vitamin D3 (1000 IU) Same form produced naturally by the skin
In a highly absorbable oil base