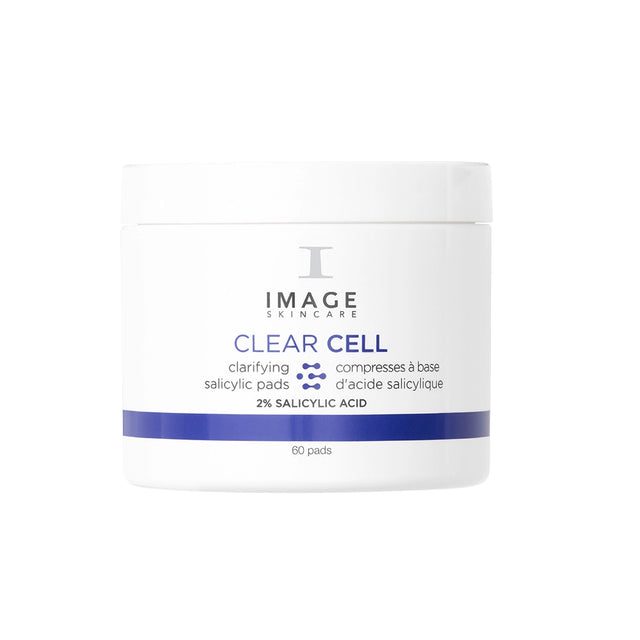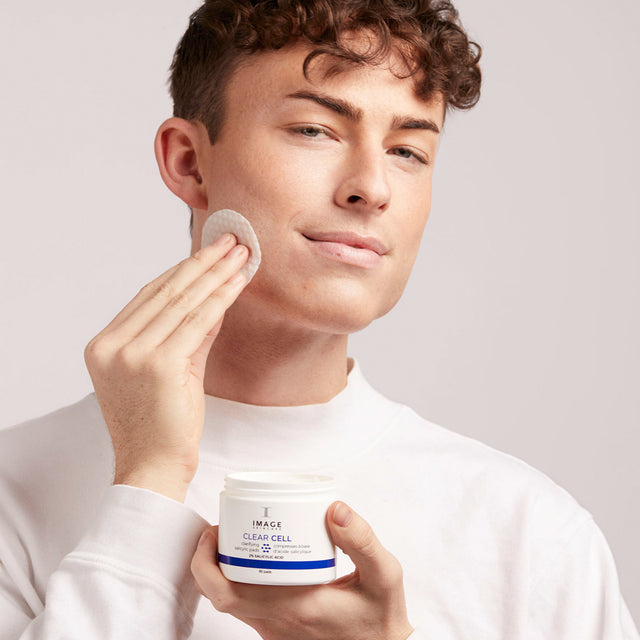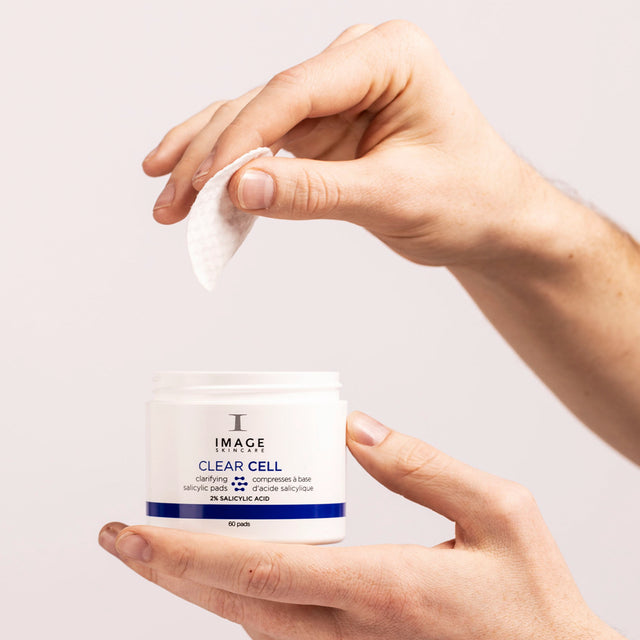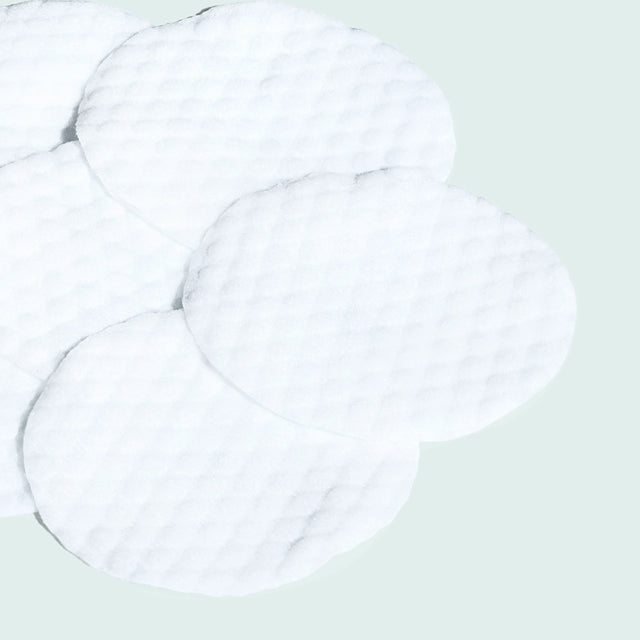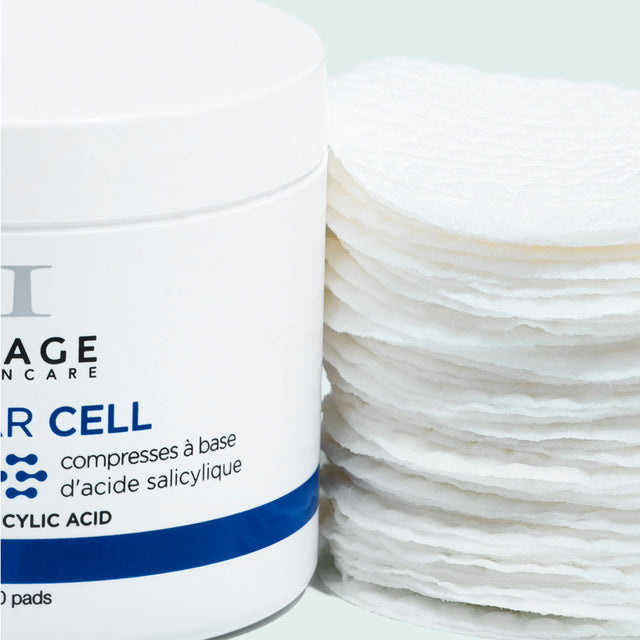 A doctor-formulated AHA and BHA cleansing pad

Ideal for oily, acne-prone grades 1 and 2 and teenage skin.
• Removes excess oil and bacteria

• Clears clogged follicles

• Helps reduce the number of acne spots

• Gently exfoliates dead skin cells

• Soothes and calms inflamed skin
Guideline for perfect on-the-go cleaning
Take one pad at a time and apply by gently rubbing over entire face or affected areas. If you're going outside, don't forget a broad-spectrum sunscreen like our Daily Matte Moisturizer SPF 32. Use once a day to start, then gradually increase to twice a day.
The pro tip
• Perfect cleaning on the go. Ideal for teenagers after physical activity and to treat keratosis pilaris or ingrown hairs.

• If you suffer from acne breakouts or oily skin, make this a must for cleansing after the gym or exercise.