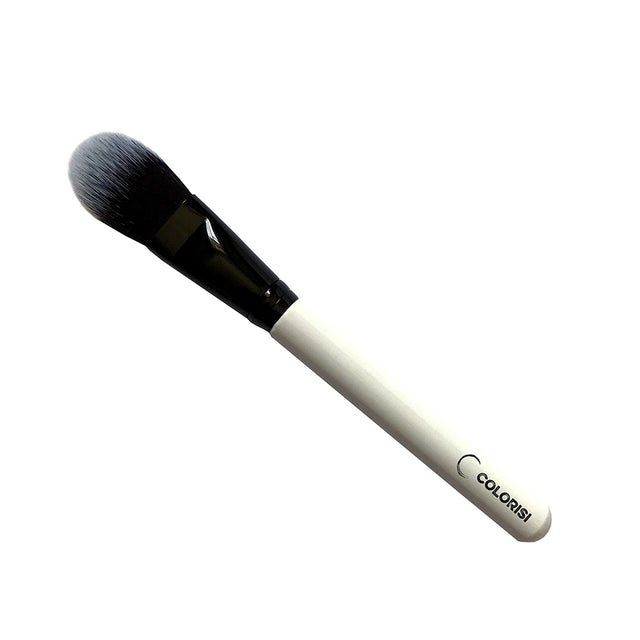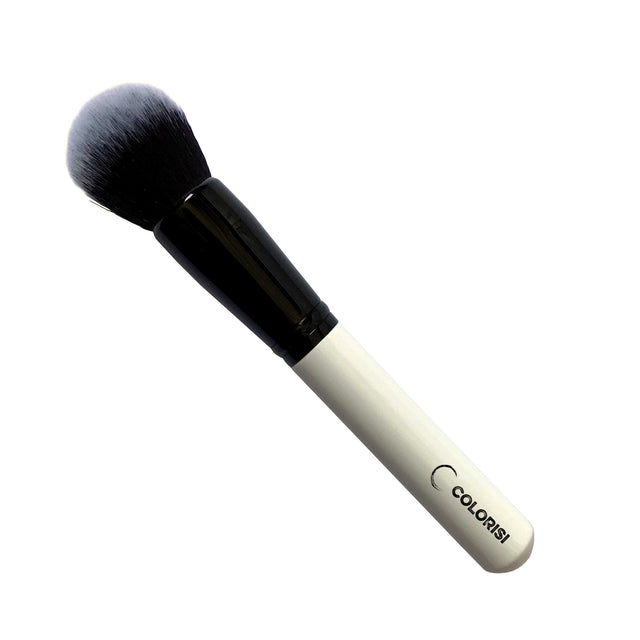 The Colorisi blush brush is made of soft 100% synthetic bristles and a durable lacquered wooden handle.

Its ergonomics offer a stable and pleasant grip.

Its shape perfectly matches the curves of the face, allowing easy application of powder blushes.
In order to obtain a natural finish, simply take a little material and tap the brush to remove the excess powder. Then apply the material to the top of the cheekbones for an immediate healthy glow effect.