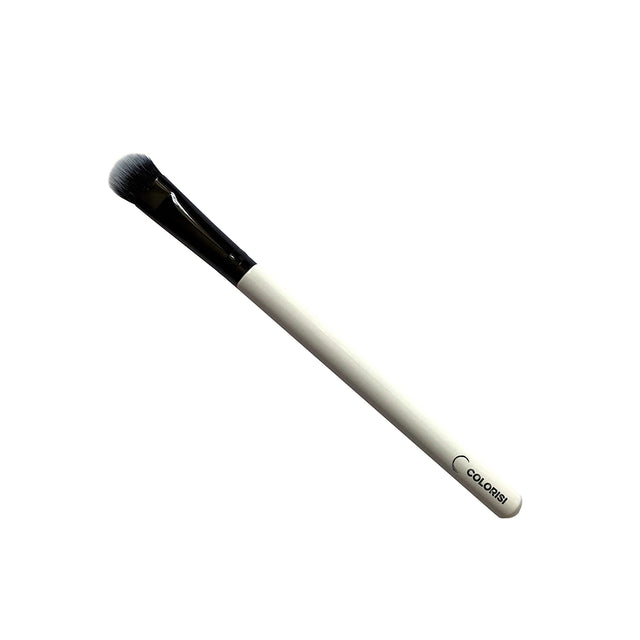 by Colorisi
Colorisi Eyeshadow Brush 02 - Medium
The Colorisi Eyeshadow 2 brush is made of soft 100% synthetic bristles and a resistant lacquered wooden handle.

Its ergonomics offer a stable and pleasant grip.

Its rounded shape allows the easy and precise application of shadows on the bulge or the edges of the eyelid.
Take a little material and tap the brush to remove the excess powder.

Then apply the material to the edges of the eyelid and lightly mix the shades for a faded and faded effect.

To give even more dimension to eye makeup, use the other side of the brush to deposit a pearly shadow on the bulge of the eyelid.

Also discover the whole range of Colorisi brushes.