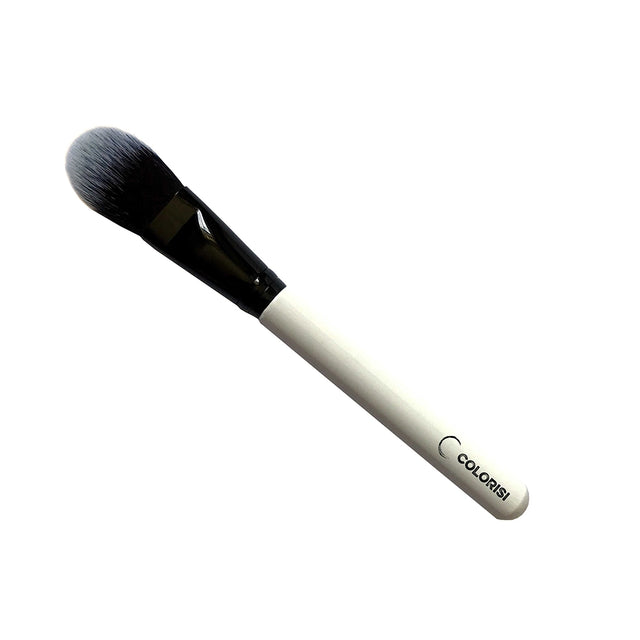 The Colorisi foundation brush is made of soft 100% synthetic bristles and a resistant lacquered wooden handle.

Its ergonomics offer a stable and pleasant grip.
Its shape perfectly matches the curves of the face, allowing the easy application of fluid, compact or powder foundations.


In order to obtain a natural coverage, just take a little material and put a line of color on the forehead, nose, chin and on each cheek.

Then blend the material from the inside out, while making circular movements to avoid demarcations.


Also discover the whole range of Colorisi brushes .