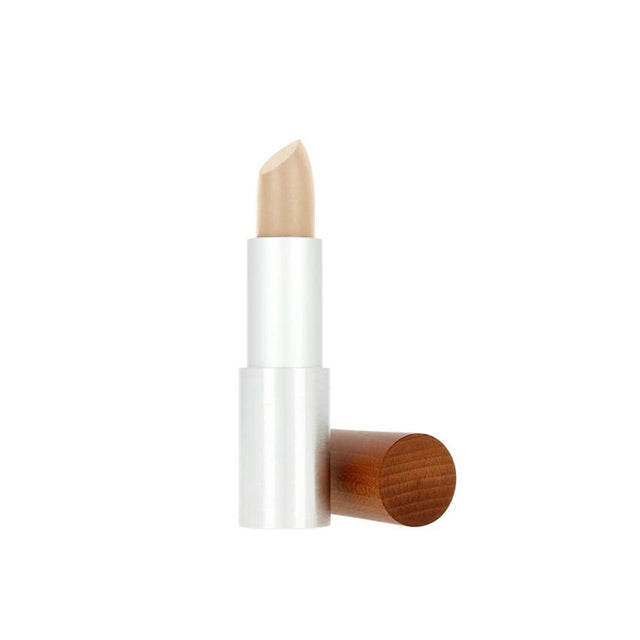 by Colorisi
Colorisi Concealer 01 - Light beige
The COLORISI natural concealer in its refillable box corrects facial imperfections and enhances it.
Its formula based on extracts of coffee, shea butter and babassu, moisturizes and protects the skin.
COLORISI concealer concealer has a silky, satin texture, well pigmented to correct with precision.
 Available in 2 beige shades and 1 green shade.
The Colorisi concealer corrector illuminates, moisturizes the eye contour, and evenly masks imperfections thanks to its light-reflecting pigments.
The beige Colorisi concealer correctors will hide imperfections and fade dark circles, while the green stick will fade redness.
The Colorisi light beige 01 concealer concealer instantly illuminates the eyes and complexion.
USING ADVICE :
Apply with a concealer brush or directly with the stick on dark circles, crow's feet, nasolabial folds, and frown lines.
Then with a brush or with the index finger, blend in gently tapping.
Dark areas are illuminated and imperfections masked.
ASSETS :
COFFEE
Plant origin. Coffee owes its main properties to its concentration of chlorogenic acid. This is a family of esters recognized as antioxidants. Coffee supports the formation of collagen, elastin and GAGs in the extracellular matrix, it also improves the physiological balance of the skin.
TOCOPHEROL
Plant origin. Tocopherol is primarily known as Vitamin E, which is one of the most important antioxidants. It captures free radicals and protects the skin from external aggressions and limits premature aging.
SHEA BUTTER
Plant origin. Shea butter is known for its moisturizing and soothing properties thanks to its high level of fatty acids and its unsaponifiable fraction which help to hydrate the epidermis and maintain the elasticity of the skin.
BABASSU BUTTER
Plant origin. This babassu butter is obtained from the seeds of the Babassu palm, native to South America. It quickly penetrates the epidermis, facilitates the application of cosmetic products and leaves a thin protective film on the skin without feeling greasy in order to protect against external aggressions.