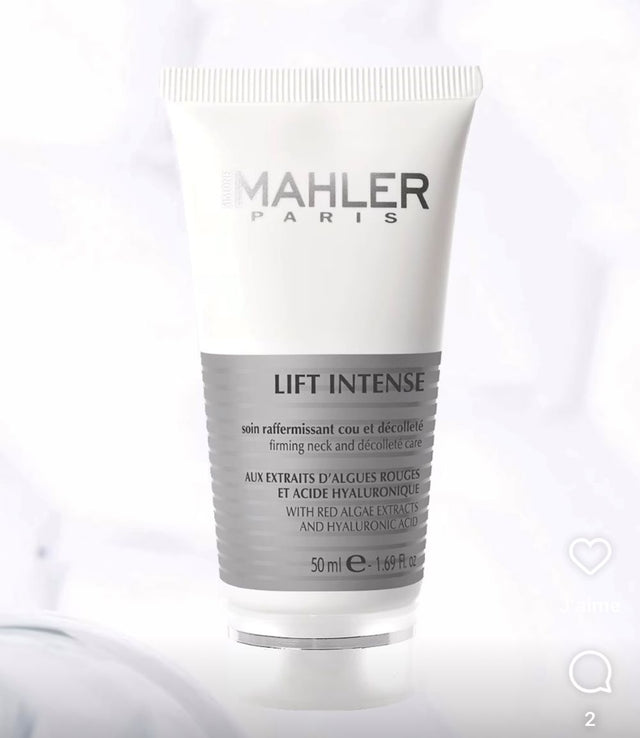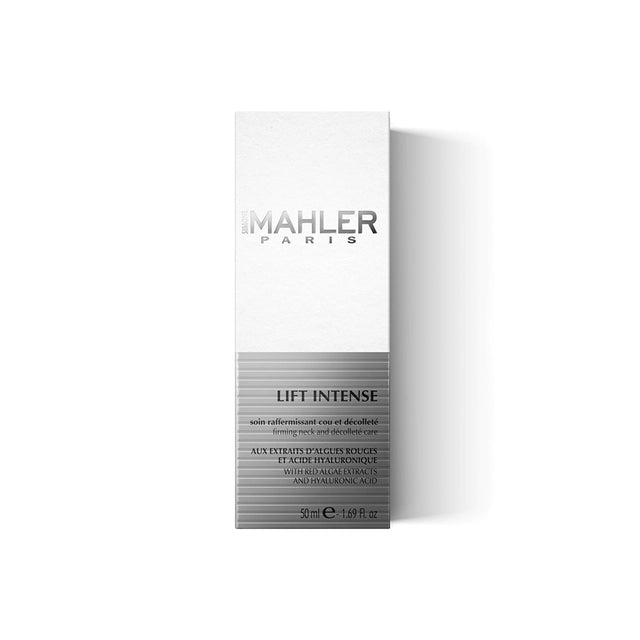 Reduce sagging skin on the neck and décolleté, reduce wrinkles and fine lines with the Lift Intense neck and décolleté firming treatment. You will have an immediate tightening effect on your neckline with visibly smoother and suppler skin.
Product tested under dermatological control
Firming treatment for the neck and décolleté with an immediate tightening effect
• Thanks to its ultra-penetrating fine texture and the combined action of recognized active ingredients (Hyaluronic Acid, red algae extracts, jojoba oil, wheat proteins, etc.) on the skin's metabolism and the synthesis of dermal components, Lift Intense has a visible action on the appearance of the neck and décolleté:
• Skin elasticity is improved
• The appearance of fine lines and wrinkles is diminished
• The neck is reshaped
• The neckline is smoothed out
Real toning and smoothing treatment for the neck and décolleté
Thanks to two of their molecules, red algae considerably improve the elasticity of the skin.
• Floridoside maintains the hydration of the epidermis and activates the synthesis of collagen and elastin.
• Carrageenan helps to reinforce the natural production of hyaluronic acid, and therefore to reduce wrinkles.
• Anti-aging active ingredients with long-lasting effect 2.5% Hyaluronic Acid BPM (patented active ingredient certified by ecocert) of low molecular weight, it acts in the epidermis and in the dermis for smoother and firmer skin.
The recommendations
• Recommended on the neck and décolleté, morning and/or evening, from 35 years old
• Penetrate in smoothing maneuvers with light pressure
• In the neck: descending movements (or ascending in very light strokes)
• In the décolleté: upward movements towards the outside (ie from the center of the décolleté - between the breasts - towards the shoulders)
• As the neckline is an area particularly exposed to the sun, remember to apply a high protection sunscreen product to prevent the development of pigment spots.