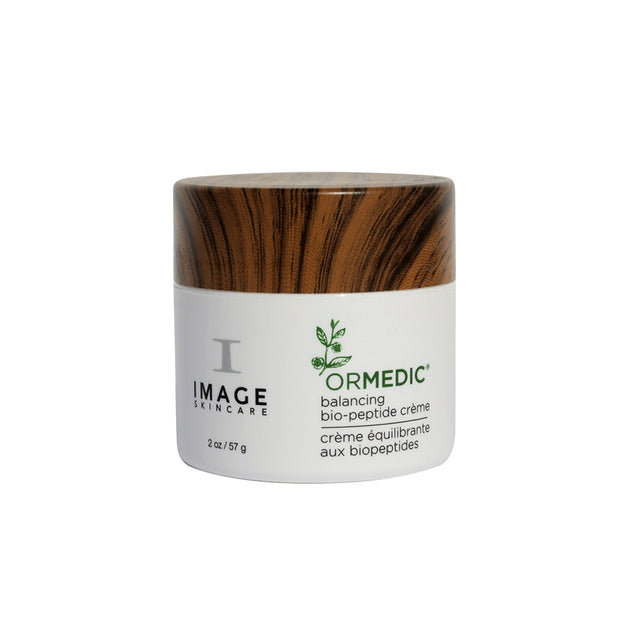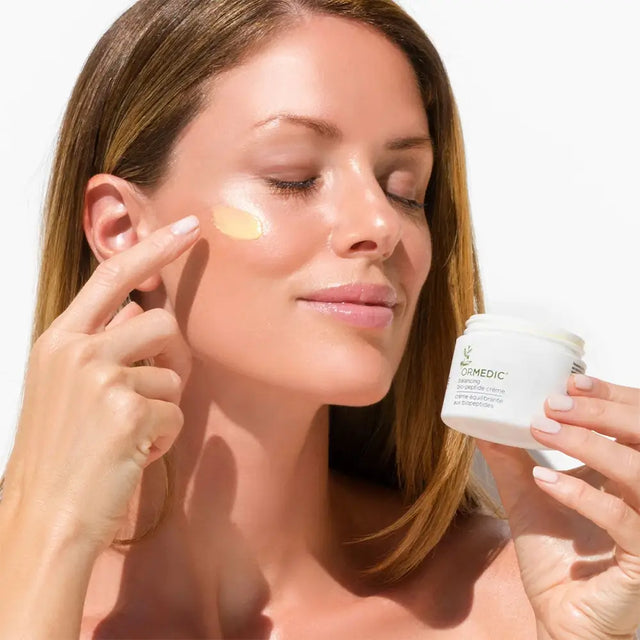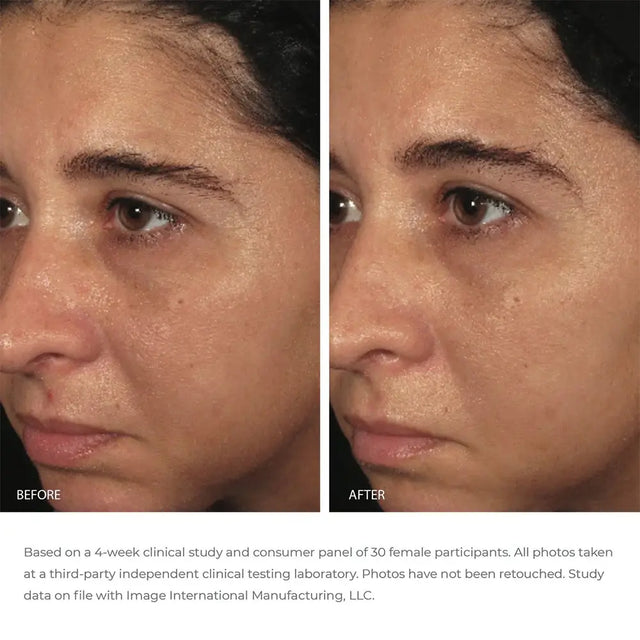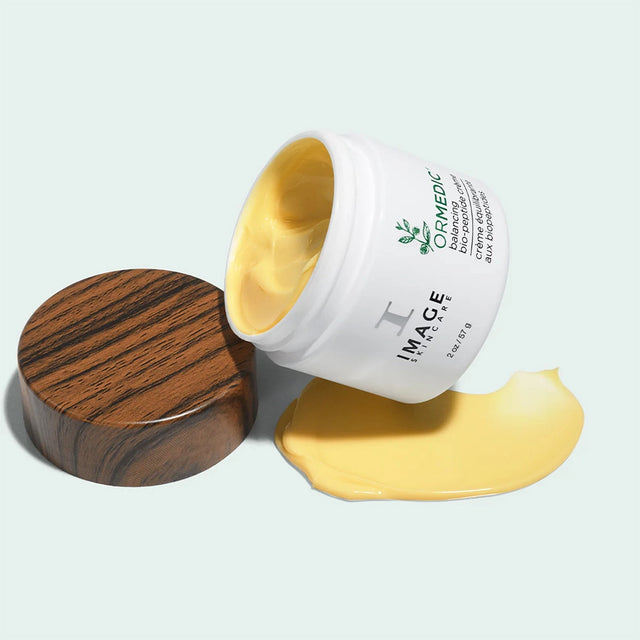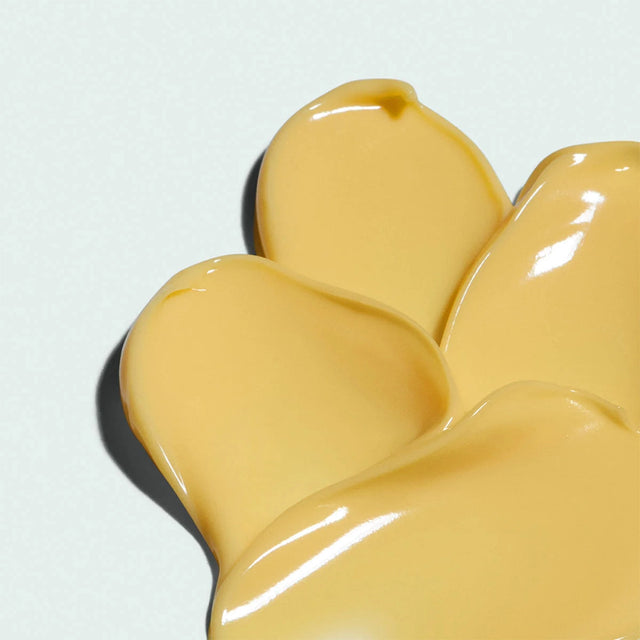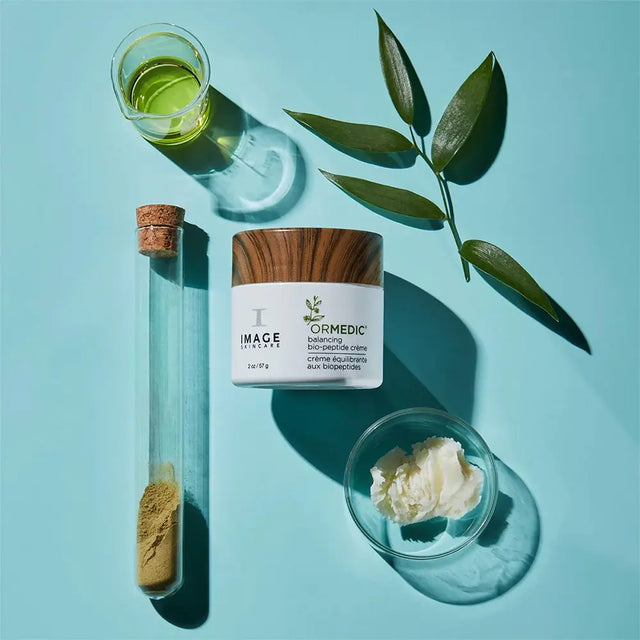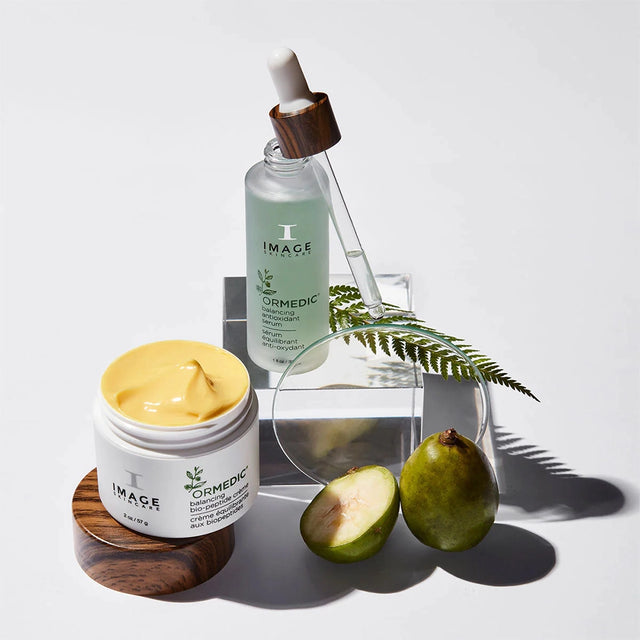 An organically blended bio-peptide cream that delivers essential anti-aging vitamins and nutrients
A balancing cream with bio-peptides formulated by doctors
Ideal for sensitive, oily, dull and unbalanced skin.
Anti-inflammatory ingredients improve the complexion of acne-prone skin. Ideal for teenagers starting a skin care regimen. Oily, combination and unbalanced skin will love it as a night repair cream.
A cream with organic bio peptides for a radiant complexion
• With a tetra peptide complex that promotes radiance and luminosity

• The rich and velvety texture penetrates quickly, it maintains hydration throughout the day

• It stimulates and balances moisture-depleted skin with botanical butters, hyaluronic acid and organic plant oils

A light texture with natural aromas
With a sweet citrus scent, this velvety cream absorbs quickly for a smooth application on the skin.
Formulated with the "ORMEDIC PROMISE": healthy and certified ingredients
ORMEDIC cleanser contains select certified organic ingredients, avoids unnecessary ingredients and supports a stronger skin barrier with a balanced pH neutral to the skin.


Acid and sulfate free.
The Ormedic range is ECOCERT and COSMOS ORGANIC certified
A beauty product is certified COSMOS ORGANIC only if:
• at least 95% of the plants it contains are organic

• A minimum of 20% organic ingredients are present in the formula in total.
ECOCERT certificates:
• Allows the marketing of natural or organic products.

• All products bearing the ECOCERT logo have undergone rigorous verification of the composition and the transformation process up to their packaging.

• All the ingredients used are of natural origin with the exception of a restrictive list of approved ingredients (preservatives) authorized in small quantities.
• On average, products certified by ECOCERT contain 99% ingredients of natural origin.

KEY GUARANTEES:
• Production and transformation processes that respect the environment and human health

• Development of the concept of green chemistry

• Responsible use of natural resources

• Respect for biodiversity

• Absence of petrochemical ingredients, parabens, phenoxyethanol, perfumes, synthetic dyes

• No GMOs

• Recyclable packaging