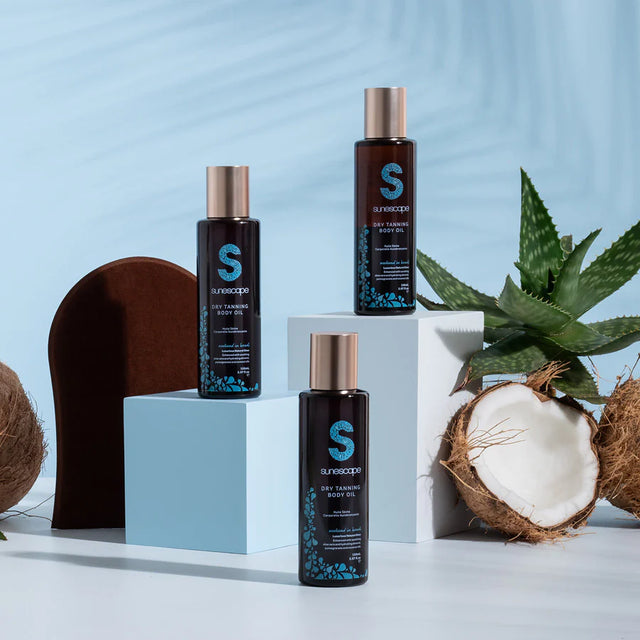 by Sunescape
Sunescape Self Tanning Dry Oil – Weekend in Bondi 150ml
Give your skin a natural glow with Self Tanning Body Oil. It is non-greasy but ultra moisturizing for the skin. Perfect for those who want a natural tan. This oil based on Aloe Vera, Kakau plum, coconut, almond and Macadamia oils soften and repair the skin. It will nourish your skin and give it an effortless and long-lasting tan.
A natural tan offering skin with a velvety, satiny finish
• Buildable, long-lasting, streak-free color
• Easy to apply using a Sunescape applicator mitt
• Wears and fades evenly without unevenness
• Develops a natural tan in 4 hours
• Enhanced with soothing aloe vera and moisturizing oils such as almond, pomegranate and coconut oil.
• Paraben free
Proper use for best results
• For best results, exfoliate the skin before application with our Sunescape Exfoliating Scrub.
• Apply to clean, dry skin. On very dry areas, apply Moisturizing Body Butter.
• Using an applicator mitt, evenly apply the tanning oil to the legs, arms and body. Leave on until skin is touch dry before dressing and leave on for over 4 hours before showering.