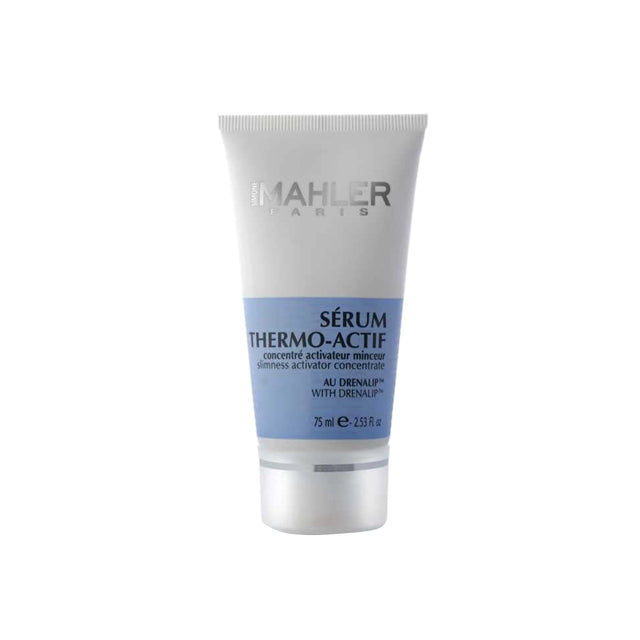 Its self-heating effect, associated with the application in modeling, promotes the penetration of its active ingredients used to minimize the appearance of dimples and thus have an action on stubborn curves. For a firm body and harmonious curves.
A slimming activator concentrate
• Self-heating slimming fluid gel formulated to minimize the appearance of dimples (the orange peel appearance) and fight against stubborn curves
• It promotes the penetration of the active ingredients of any other care product applied afterwards
Slimming active ingredients with an action on fat storage and drainage
• Vegetable slimming complex based on 4 plant extracts:
• Astragalus (astragalus membranaceous)
o Rich in flavonoids which activate lipolysis (destocking of fat) and inhibit adipogenesis (formation of new fat cells)
• Little Holly (ruscus aculeatus)
o Rich in saponins and flavonoids which activate blood microcirculation for a disinfiltrating action and to fight against fluid retention

• Lemon (citrus limonum)
o Rich in vitamin P-like flavonoids which reduce the permeability of blood capillaries.

• Solidago virgaurea
o Rich in flavonoids which increase the resistance of blood capillaries.
The recommendations
• Daily, morning and/or evening, after bath or shower
• Apply in broad strokes to the areas to be treated (only apply once, do not massage) and wash your hands thoroughly after application
• Wait until it warms up before applying the complementary product
• For better results, after applying the thermo-active serum, apply complementary products such as Double Action Firmness or Galbo-Lift Corps or Body Sculpt

Do not apply the Thermo-active Serum on capillary fragility
Do not expose the treated areas to the sun