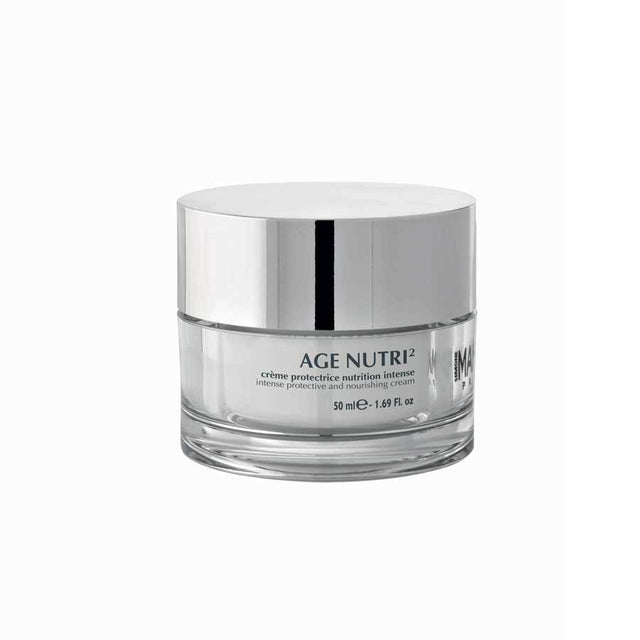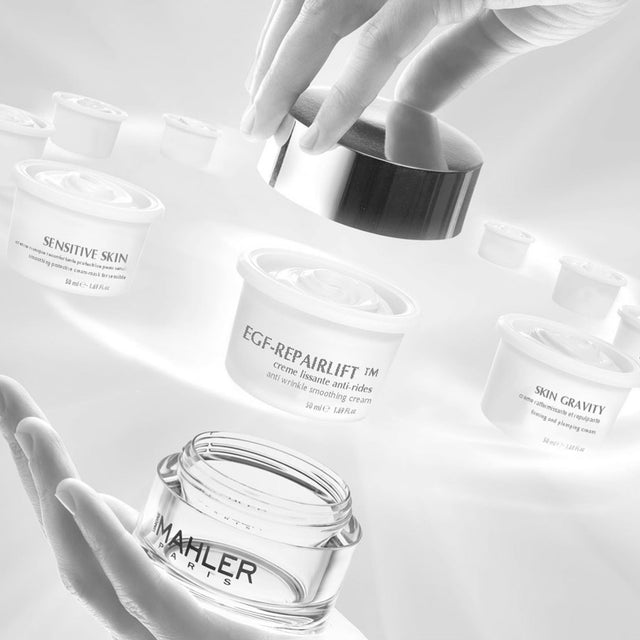 by Simone MAHLER
Simone Mahler Age Nutri2 Cream Refillable Jar P50ml
Emulsion with a fine and creamy texture without any greasy feeling, find a supple, soft and comfortable skin. Reduce / Prevent the appearance of the first wrinkles.
For Intense protection and nutrition from the age of 35
• Reinforces the skin's essential lipid reserves, to restore suppleness and comfort to the skin

• Selected to effectively compensate for a deficiency in essential fatty acids

• Helps reduce visible signs of skin aging

• Visibly reduces wrinkles and smoothes lines thanks to its "Retinol-like" action

• Reinforces the barrier function for a more supple and better protected skin moisturizing and humectant
For younger looking, regenerated skin
• With flower oils to strengthen the skin's essential lipid reserves by restoring the hydrolipidic film.

• Also contains a pro-youth revitalizing complex that revitalizes the skin and helps reduce the visible signs of skin aging.

Environmentally friendly, ecological
• Simone MAHLER is committed to the environment, in a process of reducing waste with a pot that can be used sustainably combined with recyclable eco-refills.

• When you buy the eco-refill you save 15% of the initial price (jar)
Application guidelines
• Morning and/or evening after thoroughly cleansing your face, apply the Age Nutri2 serum followed by the Age Nutri2 cream.

• You can apply it all over the face or locally on sensitive areas

• Use it as a mask 2-3 times a week. Apply a thick layer and leave on for 10 minutes. Make the excess penetrate by effleurages and remove the excess if necessary.