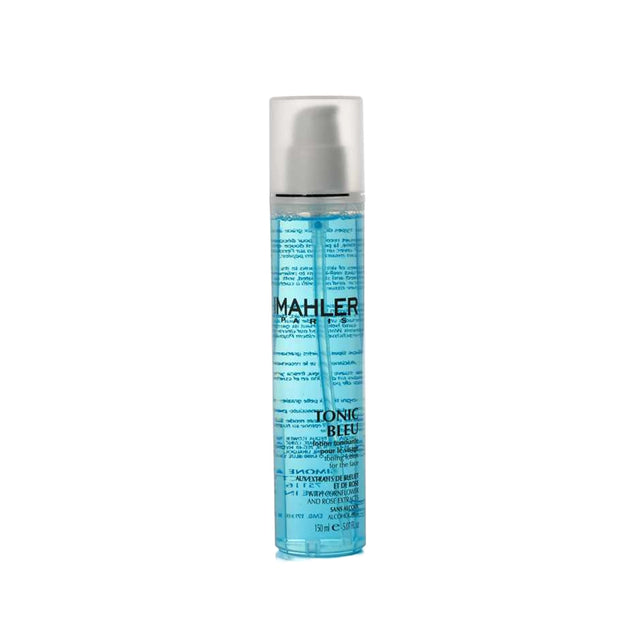 Toning, softening and decongestant alcohol-free lotion that perfects make-up removal.
A decongestant and softening effect in a toning lotion
• All skin types and particularly dull complexions and hyper-pigmented epidermis

• Dermatologically tested

• Flower water

• Softening and toning

• Neutralizes the drying and irritating effects of water

• Can be applied as compresses on the eyes to decongest swollen eyelids

• At any time of the day for a refreshing effect
A toning lotion tested under dermatological control
• Cornflower extract obtained by distillation of cornflower flowers, known for its softening, moisturizing, decongestant and astringent properties.

• Verbena gives a light lemony scent to the blue tonic and also has an astringent power that helps tighten pores.
The recommendations
Apply Tonic Bleu all over the face with cotton pads after cleansing your face with your favorite Simone Mahler cleanser. Finish with Simone Mahler Daily Moisturizer.