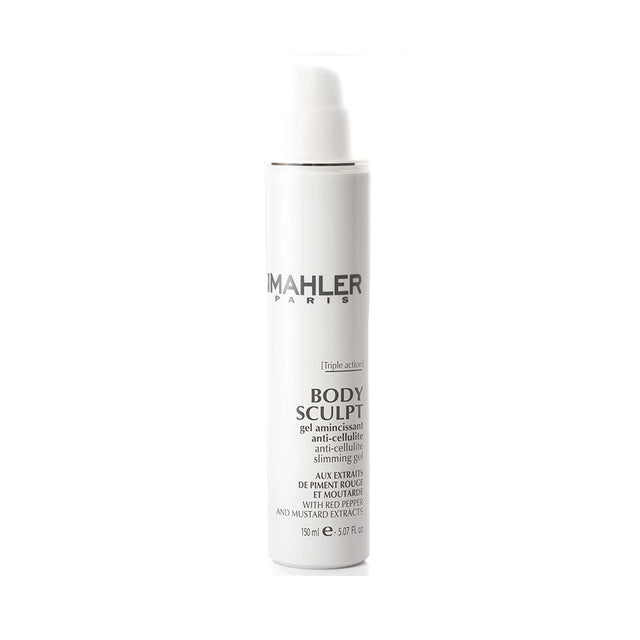 Reduce your cellulite and lose cm on unsightly lumps with this slimming gel with a fluid texture.
Anti-cellulite slimming gel promoting micro-circulation
• Fluid emulsion based on natural capsaicin (red chilli extract) and extracts of young yellow mustard shoots for a triple slimming action:
o Promote slimming
o Visibly reduce cellulite
o Activate microcirculation to help eliminate fat
• The results :
o Visible and significant thinning
o Cellulite reduction
o Visibly smoother skin
o Reduced orange peel appearance
Losing cm is possible, proven slimming effectiveness!
• Belly: decrease in 100% of women
(-4.1cm on average / up to -12.9cm)
• Waist circumference: decrease in 89% of women
(-3.4cm on average / up to -9.8cm)
• Thigh circumference: decrease in 83% of women
(-1.3cm on average / up to -3.3cm)
• Arm circumference: decrease in 83% of women
(-0.9cm on average / up to -7cm)
• Visible and significant thinning
*Instrumental test on 18 women after using the product twice a day for 8 weeks
The recommendations
• Daily, morning and evening
• Apply a small amount of product to the areas to be treated (greasy excess, cellulite areas)
• Make penetrate in firm and draining maneuvers (big pinches, kneading...)
• For optimum results, precede with the application of the Thermo Active Serum (except on areas with capillary fragility) Precautions: Wash hands after application
A sensation of heat may appear following the application of this product.