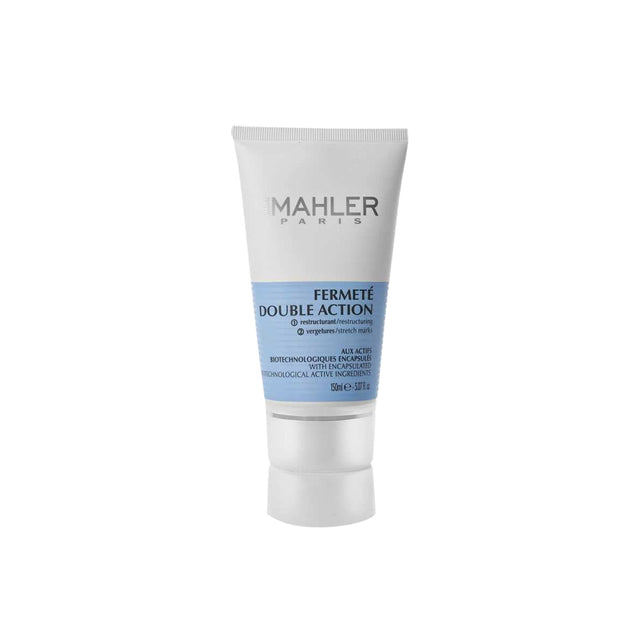 Firm the skin, prevent stretch marks and repair existing stretch marks (pink, purplish) with Double Action Firming Cream with a creamy texture and a fresh, light fragrance.
Reduced stretch marks and regained firmness!
•Improved skin elasticity
•Improving the appearance of established stretch marks
•Prevention of the appearance of stretch marks
•Tissue hydration
•Softened, softened and comfortable skin
A restructuring and stimulating complex for greater results
• Slows down the degradation of the extracellular matrix
• Stimulates the synthesis of elastin and collagen
• Improves connective tissue structure
• Improved skin elasticity
• Visible reduction of stretch marks
For more toned and elastic skin
• Lupine extract has the ability not only to increase the synthesis of collagen I (main collagen whose quantity decreases with age), but also to encourage the production of good quality collagen which gives the dermis its elastic properties and firmness.
The recommendations
• Daily, morning and/or evening
• Apply in enveloping maneuvers on the areas to be firmed
• For very dry skin, can be combined with BAUME REPARATEUR