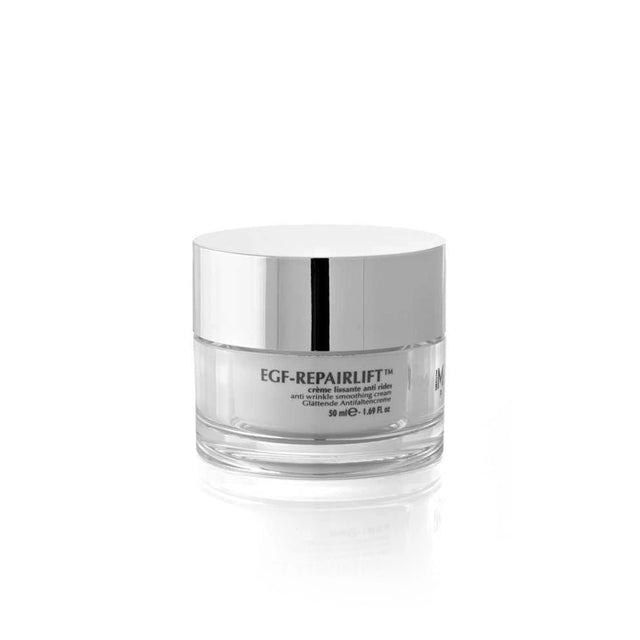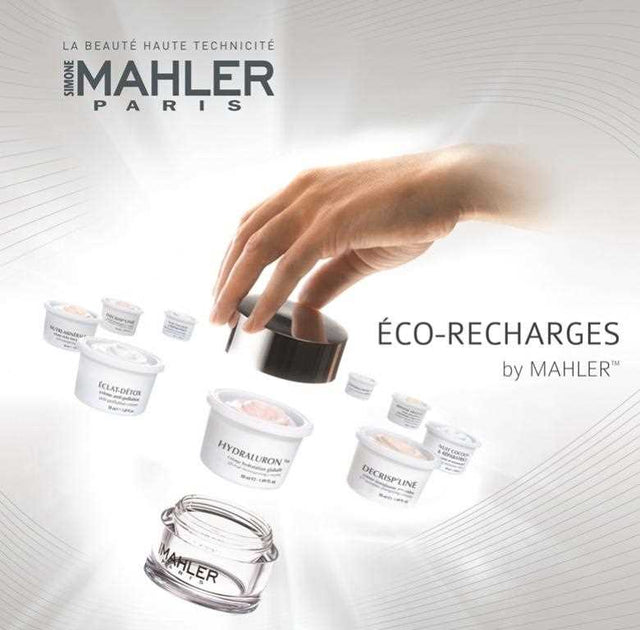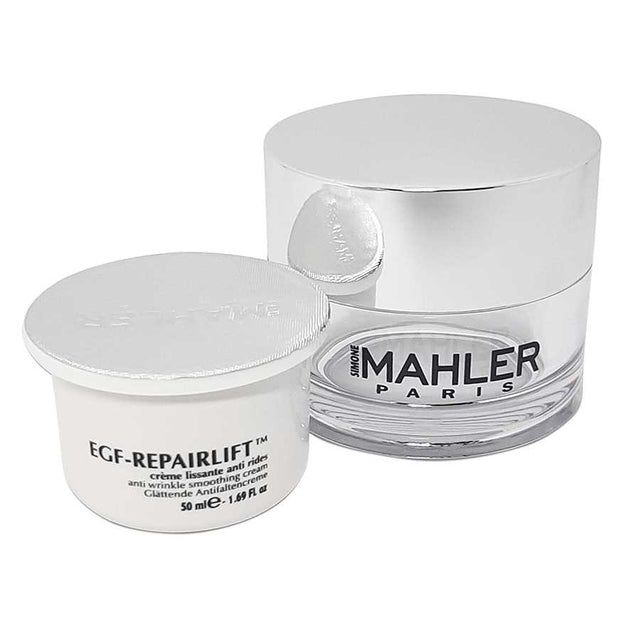 by Simone MAHLER
Simone Mahler EGF Repairlift Cream Refillable Jar 50ml
Reduce your wrinkles and slow down the aging of your skin thanks to this botox-like cream with a fine, creamy texture and a delicate fragrance.

An Anti-Aging Cream to reduce wrinkles for visibly younger looking skin
• Thanks to a combined action on cell renewal, the lifespan of cells and their metabolism, Egf Repairlift Cream has a particularly significant global anti-ageing action on the number and depth of wrinkles.

• Lines of expression are relaxed, wrinkles are reduced.

• Smoothed and supple, the skin regains the appearance of young skin

• Hydrated and protected, it ages less quickly
Prevent the effects of time with a botox like effect with EGF Cream
• Contains Myrtle extract which promotes cell renewal and slows down collagen degeneration. It allows to wake up the cellular metabolism.

• Contains Argireline for a botox-like effect on wrinkles already present for a preventive action of expression wrinkles and to reduce their depth.
Environmentally friendly, ecological
• Simone MAHLER is committed to the environment, in a process of reducing waste with a pot that can be used sustainably combined with recyclable eco-refills.

• When you buy the eco-refill you save 15% of the initial price (jar)
The recommendations
• Recommended from 40 years old.

• After cleansing your face with your favorite Simone Mahler cleanser, apply the EGF Repairlift serum morning and/or evening, follow with the EGF Repairlift cream in smoothing movements from the inside out on the face, and upwards down the neck for maximum results.

• Recommended with the eye and lip concentrate for a targeted treatment of the eye and lip contour.