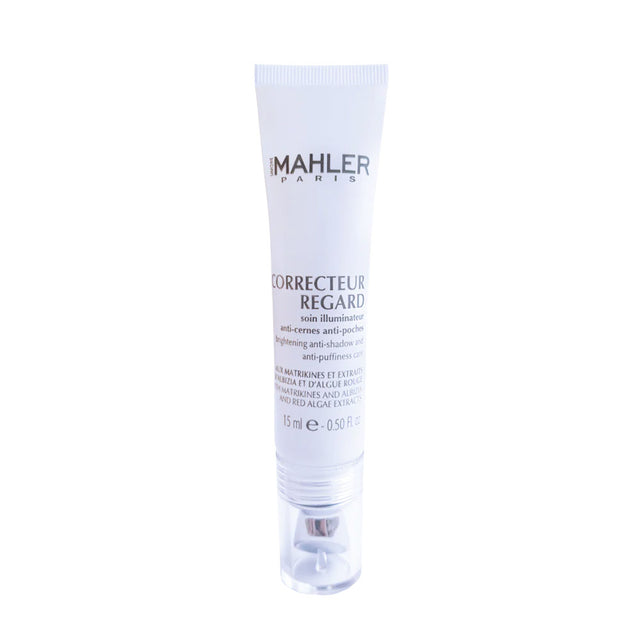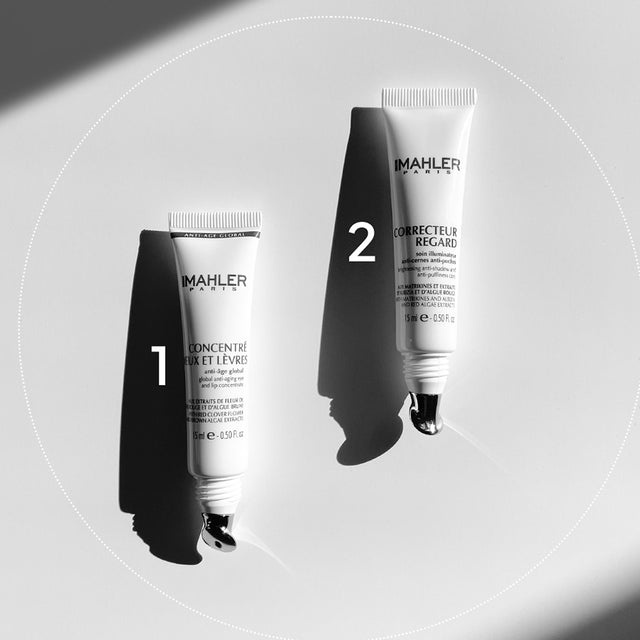 A concealer and anti-puffiness illuminator
• The Eye Corrector contains a combination of patented active ingredients (Matrikines, Albizia Extract), a red Algae extract and encapsulated corrective pigments, selected for:
o Reduce the appearance of dark circles and visibly reduce puffiness
o Smooth lines and fade signs of fatigue
o Unify and illuminate the eye contour area
o For a look as refreshed and radiant!
Encapsulated corrective pigments to reduce dark circles and puffiness
4 encapsulated corrective pigments
• White: "light" effect - Yellow: "energy" effect - Red: "fresh" effect - Black: "natural" finish
• These pigments are introduced into capsules composed of sugars which break and release their contents at the time of application for a unified and luminous eye contour.
With albizia or silk tree extract
• To detoxify and strengthen cellular energy
• Improves microcirculation and stimulates the production of ATP by cells
• Helps in the elimination of damaged proteins
• Refreshed, the eye contour is brighter
Recommendations
• Recommended at any age in the morning (and evening), daily or before makeup
• Use morning and evening after removing your make-up with your favorite Simone Mahler eye make-up remover, then apply using the applicator tip, in small dabs on dark circles and puffiness, even on crow's feet.
• Still using the applicator tip, lightly smooth under the eyes (from the inside out) and on the temples.
• Penetrate the excess by tapping and smoothing with the pulp of the fingers
Important: do not apply on the mobile eyelid

For more results or an instant boost, use biocellulose eye patches twice a week for 20 minutes. They will provide you with an immediate smoothing and decongestant action.