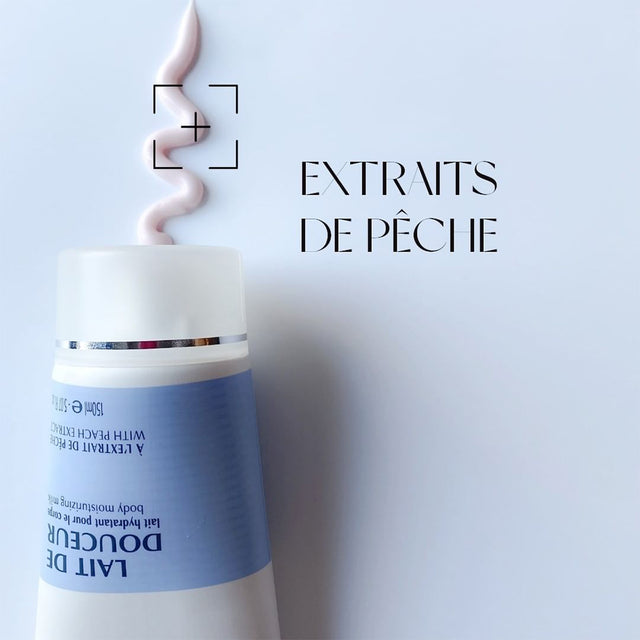 Moisturizing body milk with a light, creamy texture and delicately scented for supple and soft skin.
Moisturizing body milk to restore soft, velvety skin
• Fluid texture with light fragrance and rapid penetration
• Deeply moisturize leaving skin smooth and supple
• Soften and nourish the skin
Moisturize, tone and nourish the skin of the body
Peach extract, rich in vitamins (A, B1, B2, PP, C), mineral salts, trace elements and AHA. It has moisturizing, refreshing, toning actions and gives a velvety appearance to the skin.
The recommendations
• Apply daily to your body after bathing or showering to regain suppleness and hydration.
• Before and after sun exposure for a luminous and even tan
• Can be mixed with Repair Balm for very dry areas (feet, knees, elbows).
• To be used in addition to the Oriental Sweet Scrub once or twice a week for more results and for a moment of relaxation and absolute well-being!