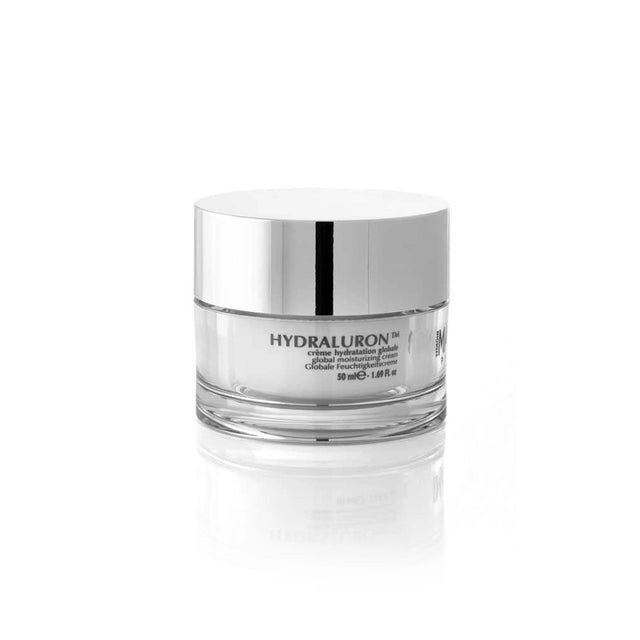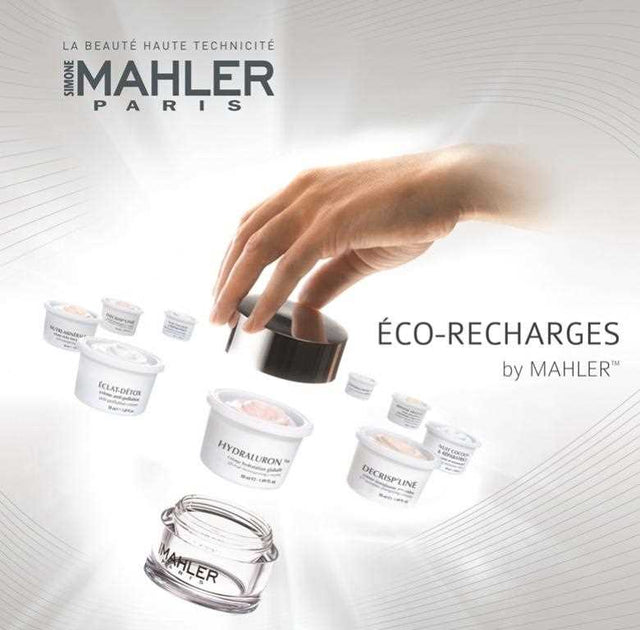 by Simone MAHLER
Simone Mahler Hydraluron Cream Refillable Jar 50ml
Moisturizing emulsion with a light texture that absorbs quickly for intensely hydrated skin throughout the day.
Hydrated and protected skin with a fine texture
• Fine and light texture that penetrates quickly

• Core target 20-30 year olds

• Instantly provides hydration, protection and comfort

• Prevents skin aging
Quench your dehydrated skin
• Contains low molecular weight hyaluronic acid and glasswort extract to maintain an optimal level of hydration in both the dermis and the epidermis. It limits water loss and becomes a reservoir of water in the dermis.
Environmentally friendly, ecological
• Simone MAHLER is committed to the environment, in a process of reducing waste with a pot that can be used sustainably combined with recyclable eco-refills.

• When you buy the eco-refill you save 15% of the initial price (jar)
The recommendations
• Morning and/or evening on the entire face and neck after thoroughly cleansing your face with your favorite Simone Mahler cleanser, apply the Hydraluron serum followed by the Hydraluron cream.

• Use in conjunction with the Strawberry mask twice a week for more results