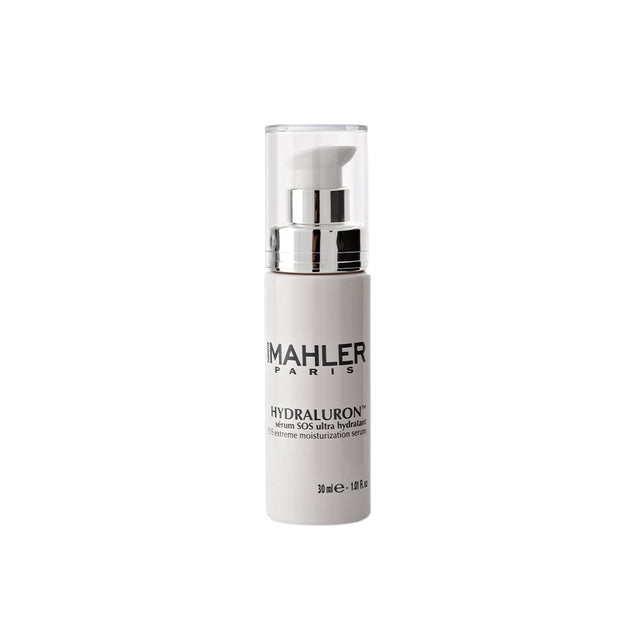 Moisturizing concentrate that has an action on the epidermis (surface) and an action on the dermis (in depth) for rapid and lasting hydration of the skin.
SOS hydration serum with instant results
• Fine and light texture that penetrates quickly

• The skin is supple and comfortable

• Strengthens the actions of the cream to maximize results

• For rapid and lasting hydration of skin tissues

• Core target 20-35 years old
Intensely hydrated
• Contains low molecular weight hyaluronic acid and glasswort extract to maintain an optimal level of hydration in both the dermis and the epidermis. It limits water loss and becomes a reservoir of water in the dermis.
The recommendations
• Morning and/or evening on the entire face and neck after thoroughly cleansing your face with your favorite Simone Mahler cleanser, apply the Hydraluron serum followed by the Hydraluron cream.

• Can be applied alone under sun protection to prevent dehydration due to the sun

• Use in addition to the Strawberry mask twice a week for more results