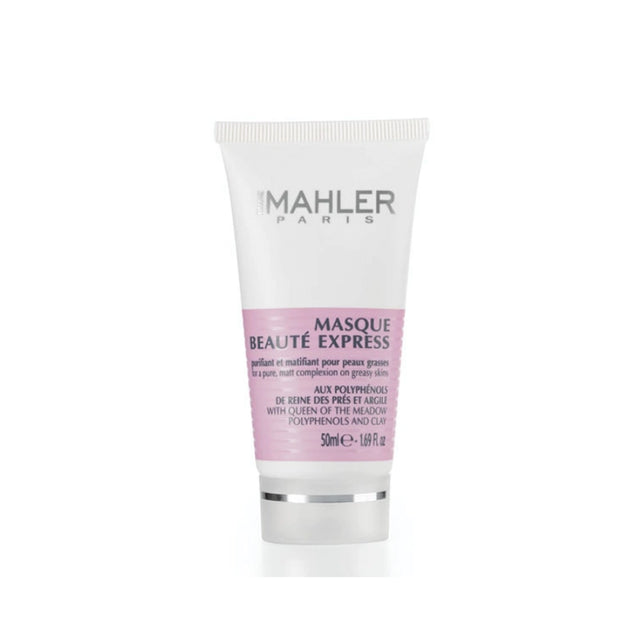 Absorbing and purifying mask for oily skin, the skin is cleansed and unified, it regains radiance and luminosity.
A purifying and mattifying mask for oily skin
• Mineral powders recognized for their absorbent and mattifying properties such as green clay, kaolin, talc and zinc oxide. Instant blotting effect: sebaceous secretions are absorbed, the skin is less shiny and make-up hold is intensified.

• Rice starch also absorbs oils on the skin for an anti-shine effect without drying. The skin regains its softness.

• Meadowsweet polyphenols limit bacterial proliferation while tightening pores.
The recommendations
• Regularly or before a party, apply the express beauty mask all over the face, avoiding the eye area.

• Wait 2 to 3 minutes and rinse with lukewarm water.

• Use the express beauty foaming gel, mauve tonic, express beauty moisturizer as well as the express beauty serum as a complement for better results. Shines will be reduced and the skin will regain mattness. Your make-up hold will be superior.