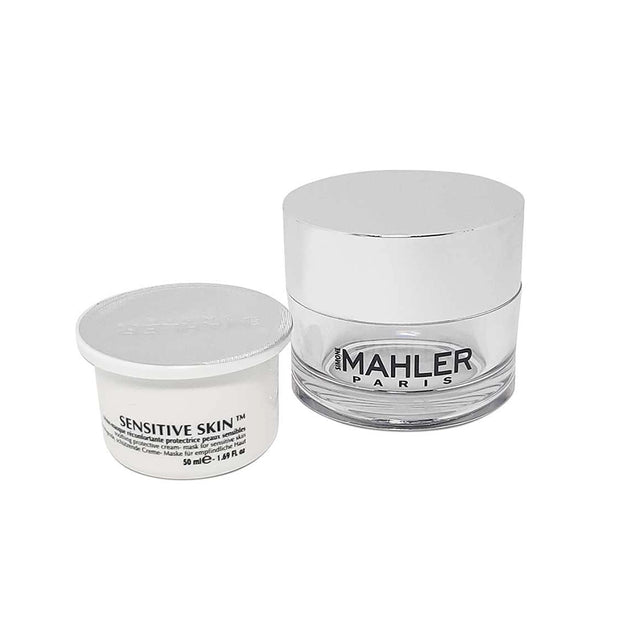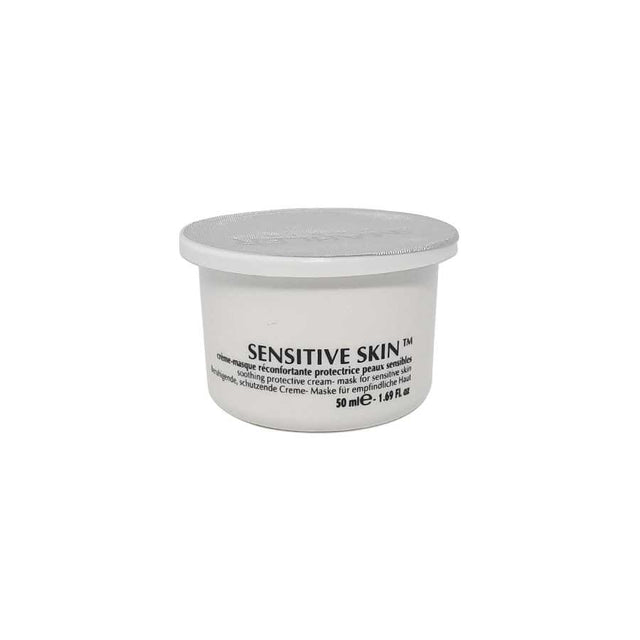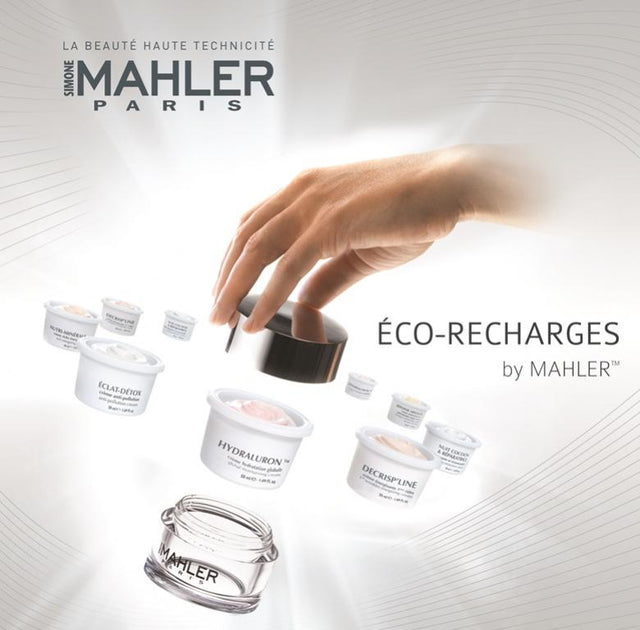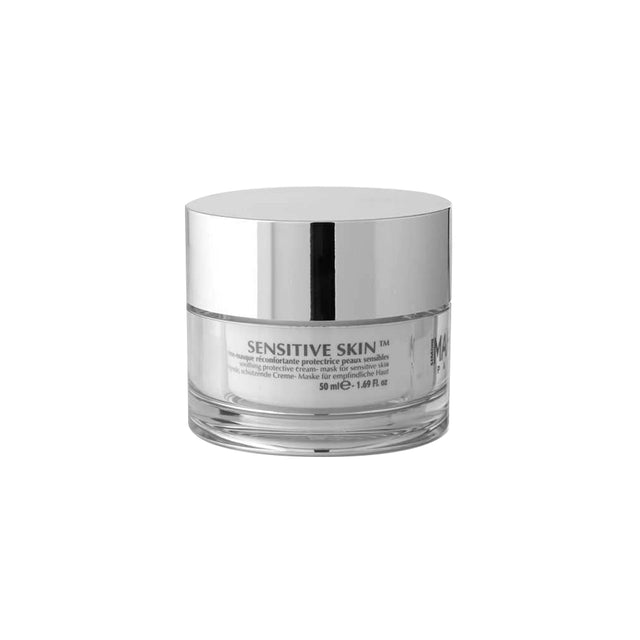 by Simone MAHLER
Simone Mahler Sensitive skin Cream (refill) 50ml
Cream formulated to protect and strengthen the most sensitive and reactive skin. It instantly reduces feelings of discomfort and tightness while moisturizing.
Formulated for the most sensitive and reactive skin
• With Japanese lily of the valley extracts to improve hydration and make the skin more resistant to external aggressions.

• Nourishing Hydra complex for softer, more supple skin.

• Fragrance and coloring free
Respect the environment
• Simone MAHLER is committed to the environment, in an approach to reducing waste with a sustainably usable pot associated with recyclable eco-refills.

• When you buy the eco-refill you save 15% of the initial price (jar)
The recommendations
• Morning and/or evening after thoroughly cleansing your face, apply the Sensitive Skin serum followed by the Sensitive Skin cream.

• You can apply it all over the face or locally on sensitive areas

• Use it as a mask 2-3 times a week. Apply a thick layer and leave on for 10 minutes. Make the excess penetrate by effleurages and remove the excess if necessary.