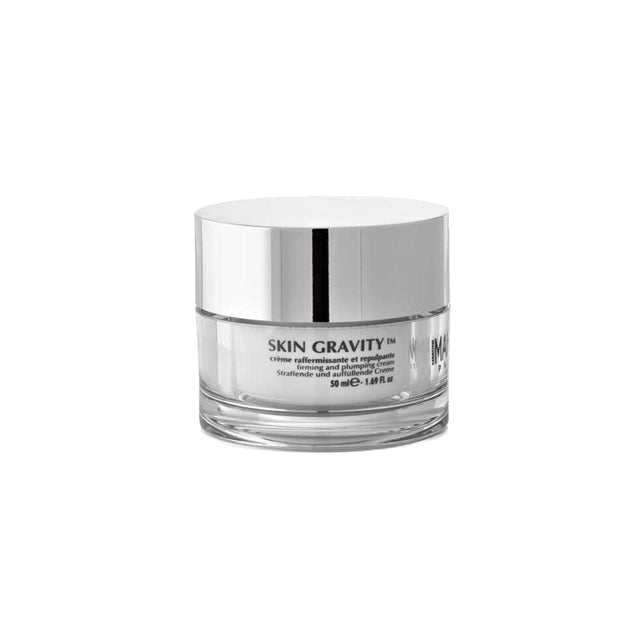 by Simone MAHLER
Simone Mahler Skin Gravity Cream Refillable Jar 50ml
Slow down aging, improve firmness and redraw the oval of the face with this firming cream that will charm you with its light texture and fresh scent.
Incomparable firming results
• For all skin to combat sagging.
• Heart targets 45 years old
• Thanks to a combined action on the support fibers and the subcutaneous adipose tissue, SKIN GRAVITY Cream improves skin elasticity and firmness for visibly younger features. It fights sagging skin, the oval of the face seems to be redrawn.
• Restructured, the skin is plumped up
• Hydrated, nourished and better protected, it ages less quickly.
Stem cells to regenerate and stimulate the skin
• Contains Iris stem cells for its anti-aging, firming, redensifying and plumping properties.
• They stimulate the synthesis of collagen and elastin
• Slows down the action of the enzyme that destroys collagen and elastin while promoting its production.
Environmentally friendly, ecological
• Simone MAHLER is committed to the environment, in a process of reducing waste with a pot that can be used sustainably combined with recyclable eco-refills.
• When you buy the eco-refill you save 15% of the initial price (jar)
The recommendations
• Daily morning and/or evening after cleansing with your favorite Simone Mahler cleanser, apply the Skin Gravity serum followed by the Skin Gravity cream (a dab) in smoothing movements from the inside out on the face, and up and down the neck.
• Recommended from 40 years old
• For a targeted treatment of the eye and lip contour, apply the eye and lip concentrate morning and evening.