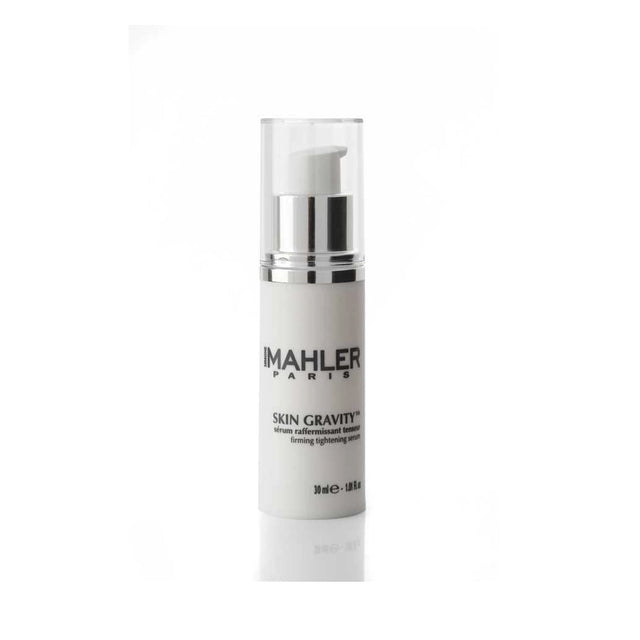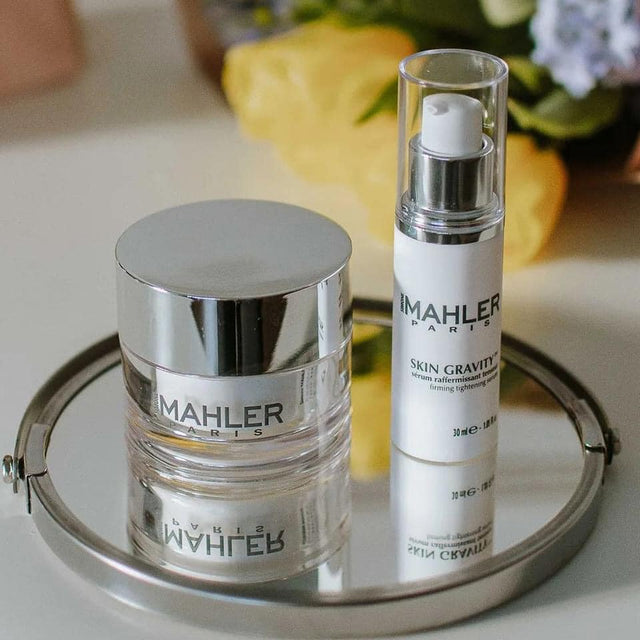 Treat sagging, reshape the facial contours and rejuvenate your features with this serum with a fluid texture and fresh scent.
Firming through the subcutaneous tissues
• For all skin to combat sagging.
• Target heart age 45
• Thanks to a combined action on support fibers and subcutaneous adipose tissue, SKIN GRAVITY Serum improves skin elasticity and firmness.
• Restructured, the skin is more resistant; she regains energy and emerges.
• Thanks to the tensor effect, the features are smoothed, visibly younger
Stem cells to regenerate and stimulate the skin
• Contains Iris stem cells for its anti-aging, firming, redensifying and plumping properties.
• They stimulate the synthesis of collagen and elastin
• Slows down the action of the enzyme that destroys collagen and elastin while promoting its production.
The recommendations
• Recommended from 45 years old
• Daily morning and/or evening after cleansing with your favorite Simone Mahler cleanser, apply Skin Gravity serum followed by Skin Gravity cream (a small amount) in smoothing movements from the inside out to the face, and up and down the neck.
• The quantity is 1ml of serum, that is, three pump strokes.
• For a targeted treatment of the eye and lip contour, apply the eye and lip concentrate morning and evening.