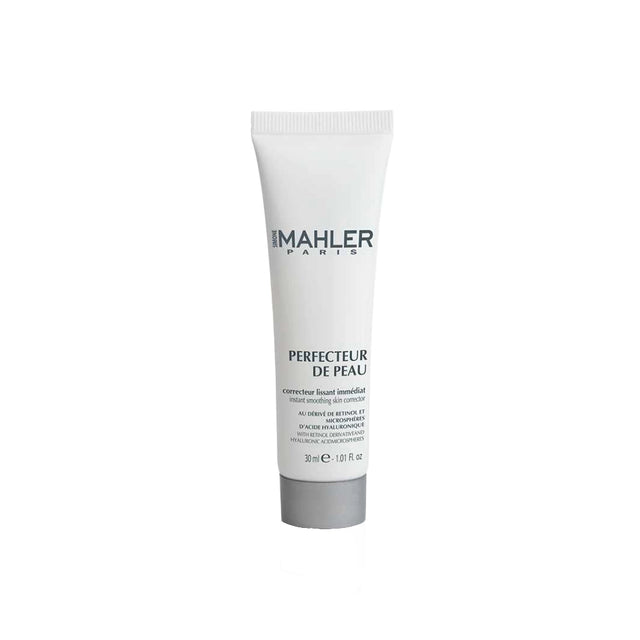 A lightweight, second-skin veil, erasing wrinkles, fine lines and pores. After application, the skin looks smoother and the complexion is unified, flawless!
For perfect skin with a velvety finish
• All skin types and all ages

• Find perfect, flawless "baby skin"…

• Instantly blur all imperfections

• "Immediately reduce" fine lines and wrinkles

• Have a luminous, homogeneous and uniform complexion

• Facilitate the application and hold of makeup
Flawless skin with instantly reduced wrinkles and imperfections
• Perfect alliance between makeup and treatment thanks to a fine and smooth texture which glides over the skin to deposit an imperceptible veil with a second skin effect; its formula combines spheres of hyaluronic acid, optical pigments and vitamin cocktail which act in synergy to:

• Perfect skin, a uniform complexion that appears flawless: wrinkles and fine lines are instantly blurred, pores and skin imperfections are almost invisible

• A matte and velvety finish, an immediate lightening effect

• Better protected skin to fight against the effects of aging
A wrinkle filler for plumped skin
• With vitamin A, E and F for skin better protected from external aggressions and better "armed" against UV rays and dehydration

• Hyaluronic acid filler spheres which boost the hydration of the epidermis for plumped-up skin.
The recommendations
• Daily in the morning on the entire face or locally on the areas to be unified.

• After cleaning yourself with your favorite Simone Mahler cleanser, apply smoothing cream and/or serum

• Do not apply on the mobile eyelid