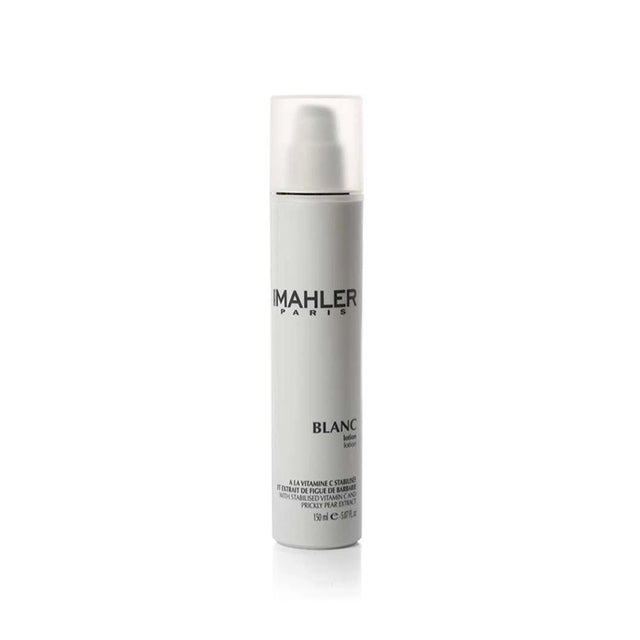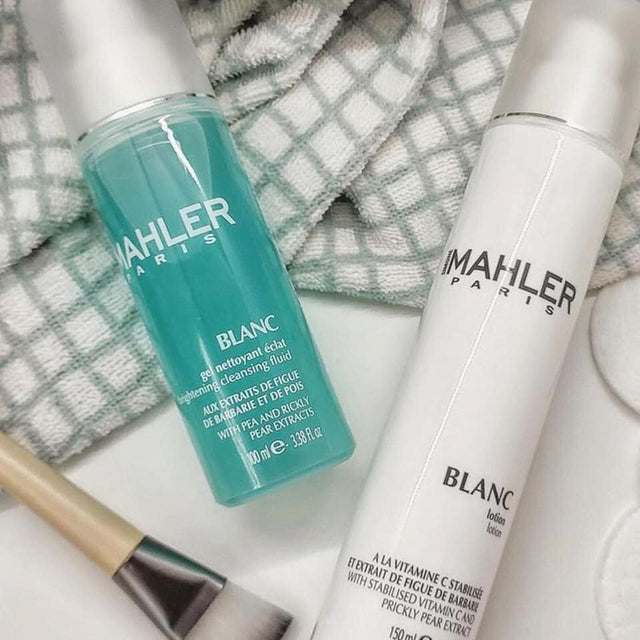 Toning lotion, light exfoliating and lightening action, helps reduce pigment spots and contributes to the radiance of the complexion on a daily basis.
Complete make-up removal by reducing pigment spots
• All skin types and particularly dull complexions and hyper-pigmented epidermis

• Dermatologically tested

• Light exfoliating and lightening action

• Helps reduce pigment spots

• Contributes to the daily radiance of the complexion

• Boosts the skin's exfoliation capacities by stimulating the synthesis of natural enzymes involved in the desquamation process
A Vitamin C derivative in a lotion to prevent dark spots and stimulate collagen
This synthetic active is derived from vitamin C, for comparable effectiveness with better stability in the final product. This vitamin C derivative is a tyrosinase inhibitor (key enzyme in melanogenesis responsible for pigmentation). It attenuates and prevents pigment spots due to the sun or age, it stimulates the synthesis of collagen and thus limits the loss of firmness and has antioxidant properties.
The recommendations
Apply Blanc Lotion all over the face (including the eye area) with cotton pads after cleansing your face with your favorite Simone Mahler cleanser and especially after the Blanc Radiance Cleansing Gel. Then absorb the excess with a tissue. Finish with your Simone Mahler Daily Moisturizer.