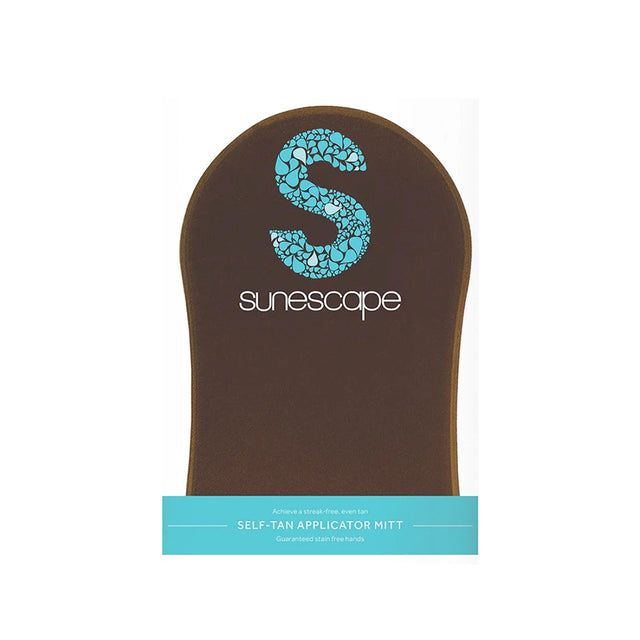 For best results when applying our Instant Self Tan Mousse, Sunescape recommends using our Self Tan Applicator Mitt for quick, easy, streak-free application.
Reusable
Application of self-tanner without streaks, it is possible!
Achieve a more even, streak-free application

Water resistant to ensure hands remain stain free

Faster and easier to use than gloves

Reusable
Proper use for best results
Guidelines:
Pump the Self-Tan Mousse directly onto the Self-Tan Applicator Mitt and wipe onto skin for even coverage. If you are applying to the whole body, start on larger areas like the arms and legs. Then, lightly blend any remaining product on the mitt onto areas like knees, elbows, heels, and knuckles that tend to be dry and absorb more self-tanner.