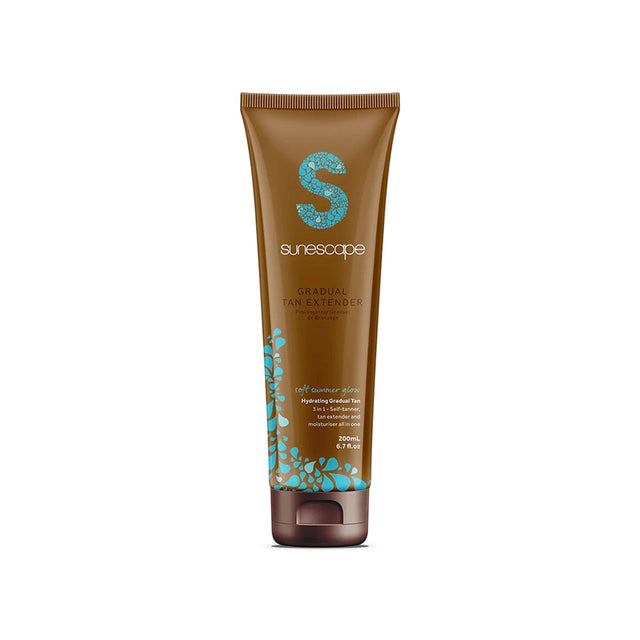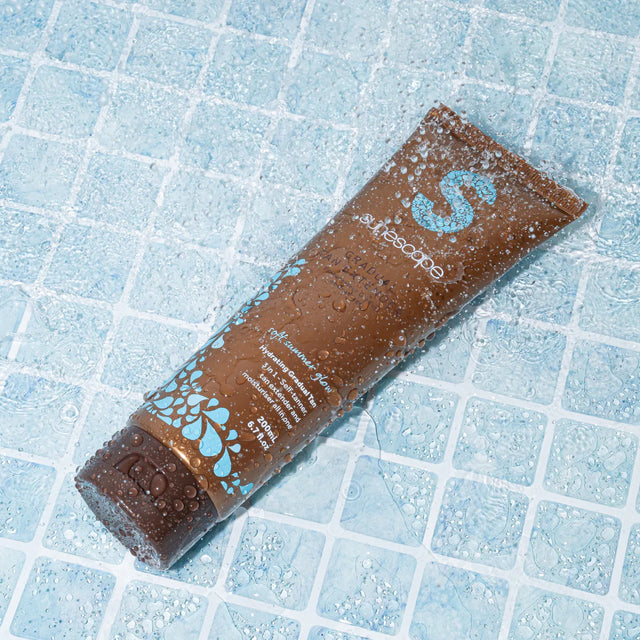 by Sunescape
Sunescape Gradual Tan Extender 200ml
This indulgent Hydrating Gradual Tan Extender works as a self-tanner, extender and moisturizer all in one. Naturally derived tanning agents allow you to build or prolong a perfect tan, gradually and easily for sublimated skin.
A hydrating and rejuvenating self-tanner
• Its added blend of coconut, macadamia, avocado and argan oils infuses the skin like a hydration drink.
• The added antioxidants of Kakadu plum, papaya and Goji berry extracts bring a breath of rejuvenation to the skin while balancing it.
A perfect tan extender for a natural and gradual finish
• 3-in-1 formula acts as a gradual self-tanner, tan extender and moisturizer
• Perfect for fair-skinned people who want to build a tan slowly
• It allows you to control the depth of tan you want to achieve
• Delicious tropical scent
• Extends the life of the tan
Proper use for best results
• For best results, apply daily for 3-5 days, until you reach your desired tan depth, then use every second or third day to keep your tan complemented and looking its best. Be sure to wash your hands thoroughly after application.
• Before starting your first application of the Tan Extender, exfoliate your body using the Exfoliating Scrub to remove dead skin and make your tan even more radiant.
• In the shower, use moisturizing shower gel instead of soap to preserve your tan and moisturize your skin.