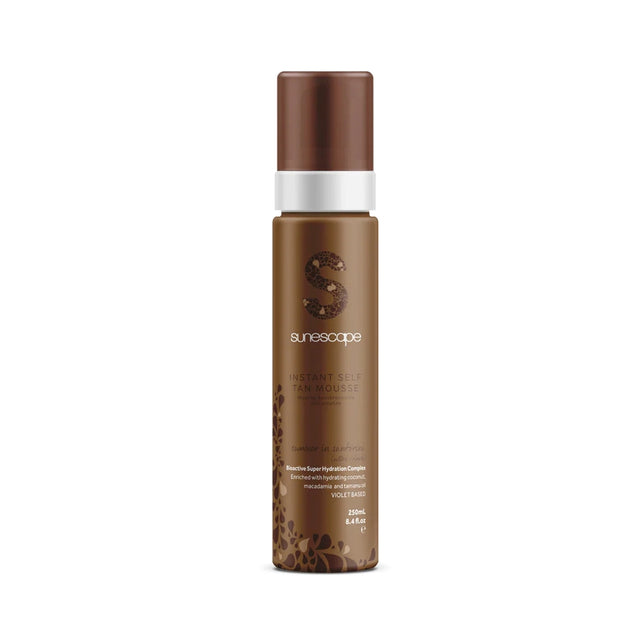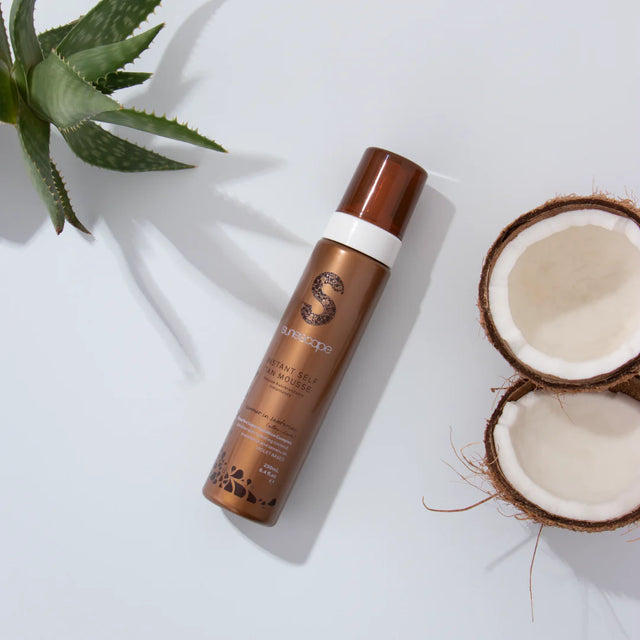 by Sunescape
Sunescape Instant Tanning Mousse - Summer in Santorini (Ultra Dark) 250ml
Transform your skin in an instant with this ultra-lightweight, non-sticky velvety self-tanning mousse. You'll get a radiant, golden tan in just minutes.
Available in three shades: Week in Fiji (Medium), Month in Maui (Dark), Summer in Santorini (Ultra Dark)
For an ultra moisturizing natural tan
The instant self-tanning mousse is enriched with macadamia, avocado and coconut oils to keep your skin hydrated. Added antioxidants such as green tea, kakadu plum, grape seed extract and vitamin E will help nourish and protect against premature aging. The instant natural color will also help smooth uneven skin tone, hide cellulite and stretch marks. Scented with coconut to transport you to a tropical escape. After using this formula, people will ask you, "Where did you go?"
Proper use for best results
1. For best results, exfoliate skin before application with Sunescape Exfoliating Scrub and apply a small amount of Sunescape Moisturizing Body Butter to dry areas such as elbows and knees.
2. Apply 1-2 pumps to Sunescape Application GLOVE and massage into skin. Work on one area at a time to ensure an even, streak-free application.
3. Let dry 5-10 minutes before getting dressed and let sit 4-5 hours before showering.