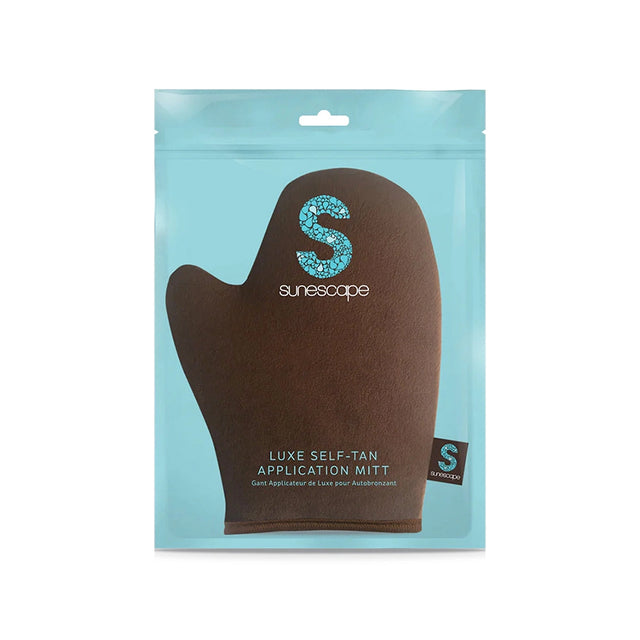 by Sunescape
Sunescape LUXE Self Tanning Applicator Mitt
A luxurious velor applicator glove that includes a thumb area allowing you to achieve a perfect application of your Sunescape self-tanning products without streaks, even in the most difficult areas.
Reusable
Perfect self-tanner application with a luxurious applicator mitt
Luxurious velvet material

High quality hardware for extended product life

Longer velvet fabrics, smoother on the skin

The thumb area - holds the glove in place

Total tanning control for hard-to-reach areas

two side
Proper use for best results
DIRECTIONS:
Wash before use, wait until the glove is dry before using on the skin.

Place your hand inside the Luxe Self-Tan Application Glove.

Apply Sunescape self-tanning products directly to the luxurious velvet surface.

Blend onto skin in circular motions for full coverage.