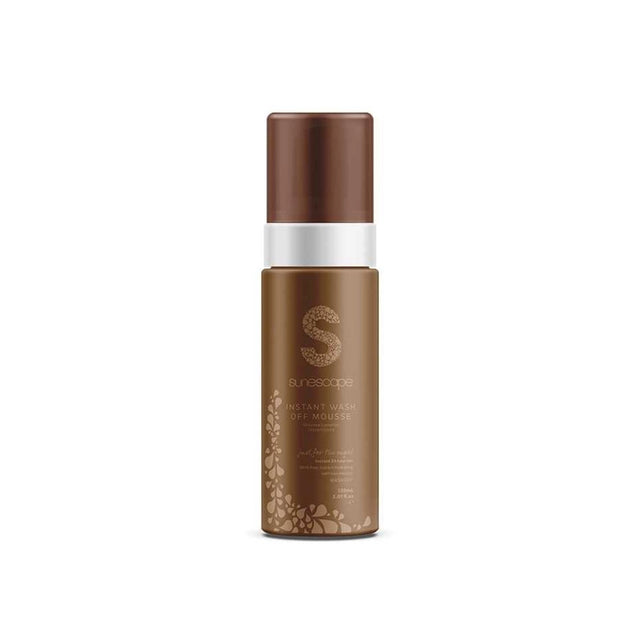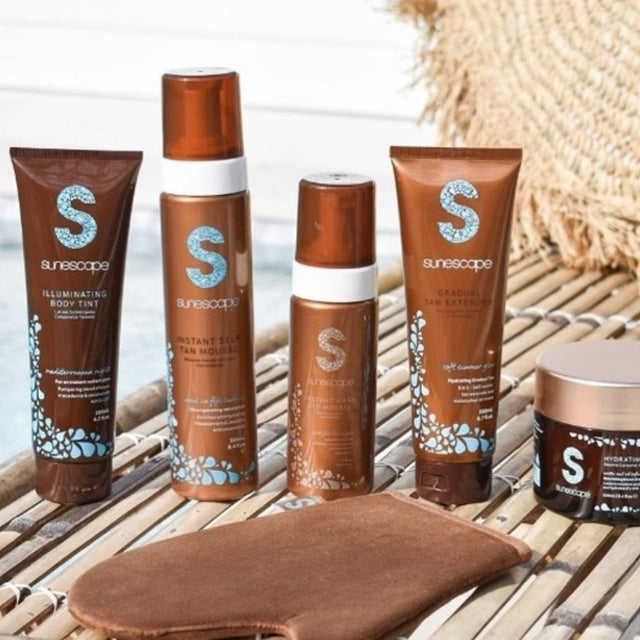 by Sunescape
Sunescape Instant Washable Mousse - For a Party 150ml
For an evening or a day, 24-hour instant tan
Instantly achieve a bronzed tan with this lightweight, velvety 24-hour foam that washes off in the shower when finished. The fast-drying, DHA-free formula delivers instant color for a flawless, caramel-toned finish.
A washable self-tanning foam for an evening
• 24-hour instant self-tanner
• DHA-free
• Washable with soap and water
• Instant natural color without streaks
• The healthy way to get a tan
• Instantly smoothes uneven skin tone for increased confidence
• Transfer-resistant color creates a flawless finish that washes out conveniently in the shower.
• Paraben Free
Proper use for best results
For best results, exfoliate skin before application and apply a small amount of moisturizing body butter to dry areas such as elbows and knees. Apply 1-2 pumps to the Sunescape Application Mitt and massage into skin, working one area at a time to ensure even, streak-free application. Let dry 5 to 10 minutes before getting dressed. Can be applied to enhance an existing spray tan or self-tan, or alone to give an instant natural glow. Avoid contact with water during use, wash with soap and water to remove.