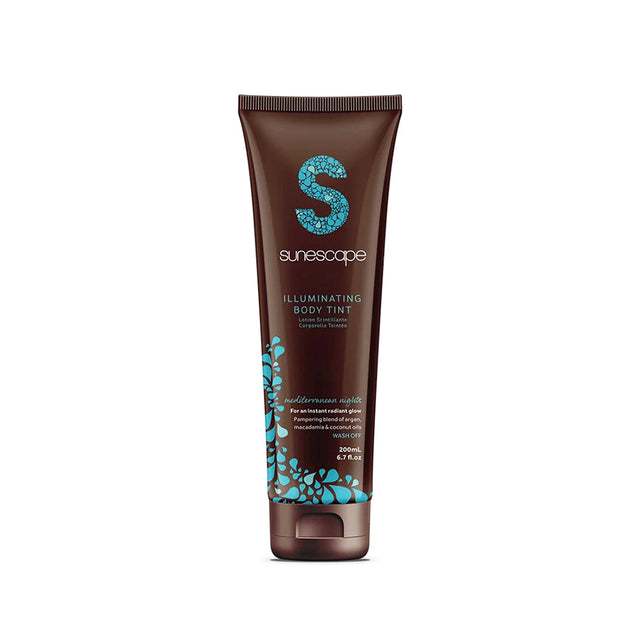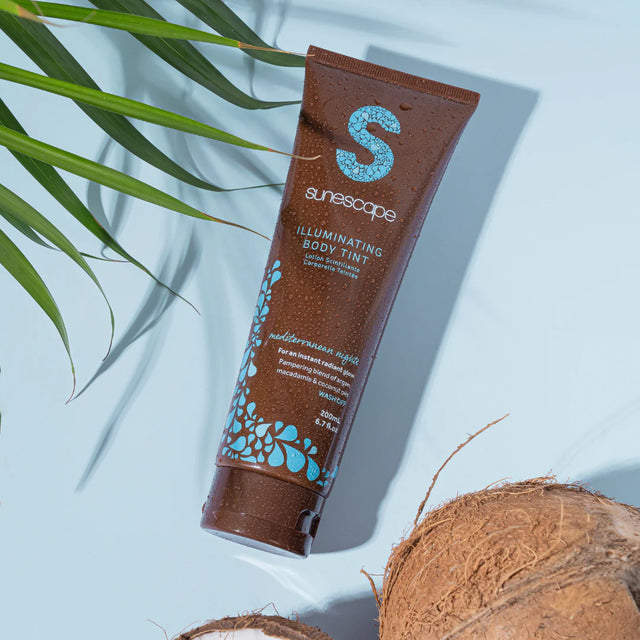 by Sunescape
Sunescape Tinted Shimmering Body Lotion - Mediterranean Nights 200ml
Give your skin a radiant, sexy glow instantly with our creamy bronzer lotion. With just a hint of shimmer, this sheer, non-sticky formula is perfect for smoothing uneven skin tones.
Free from DHA
Pamper your skin and senses for a luxurious, soothing and hydrating experience
• Provides bright color instantly - washable
• Hint of flicker
• Non-sticky formula; glides on the skin and dries quickly
• Tones the skin and hides imperfections
• Wear it alone or to improve your tan
• Without DHA
• Paraben-free
Proper use for best results
• Massage onto arms, legs and décolleté for a luminous, sun-kissed glow. Wash your hands thoroughly after application. Allow the product to dry on the skin for 10 minutes before getting dressed.
• For best results, exfoliate dead skin cells with Sunescape Exfoliating Scrub and follow with Tinted Shimmer Lotion for a luxurious experience and the most luminous skin.